Premier League: Assem Allam has big plans for Hull City after securing promotion
Hull City owner Assem Allam would love to get the club into Europe after securing promotion to the Premier League.
Last Updated: 06/05/13 8:09am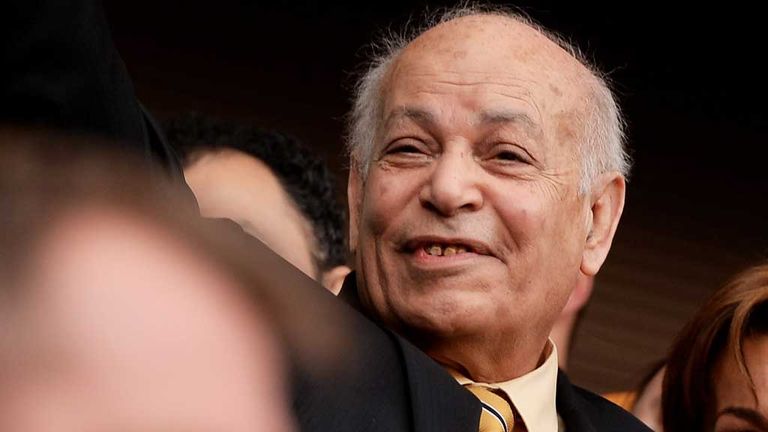 A draw with champions Cardiff on a thrilling final day proved enough to propel the Tigers back to the top-flight, but Allam admitted his thoughts had quickly moved on from celebrating to planning for the future.
Assem and his son Ehab took over the reins at Hull City in 2010, with the team languishing in the relegation zone and facing financial crisis, but turned things around within three years and now have some major aims.
"I would like to see European football here. That is my dream for the fans and it is achievable," he said.
"Obviously, it will be difficult finishing in the top four of the Premier League without massive spending but there will be chances in the Cup competitions.
"I never expected to gain automatic promotion. It just shows how well the team and Steve Bruce have done. This is a major achievement for Steve and the squad.
"All of the investment and now the promotion is not about personal achievement. It is for the supporters and the community of Hull. The supporters deserve a successful club and that is what we will try to deliver.
"There is a feel-good factor in Hull that the results of the club have created and I think that has shown.
"Sealing promotion is one of the proudest moments of my life, without doubt, but it is all for the fans and the community - without them, we couldn't have done it. To be able to achieve this for the whole of Hull and the East Riding is something I am very proud of.
"We have a good squad of players, unlike a lot of other teams, and that has made the difference in the Championship. When we lose some players because of injury, we still have a good squad. That is what makes us different to the rest.
"I will now sit down with Steve, Nick Thompson and the board and plan for the future. The sustainability of the club is important and our plans will be for the future. We will need to make sure we do not do the same as a lot of clubs - spend a lot and end up back in the Championship.
"We are the only club in the Premier League from this part of the country and we want to stay there."