Premier League: Steve Clarke confident West Brom will break the 50-point barrier
West Brom head coach Steve Clarke does not want his side to be accused of a lack of effort over their last three games.
Last Updated: 05/05/13 1:48pm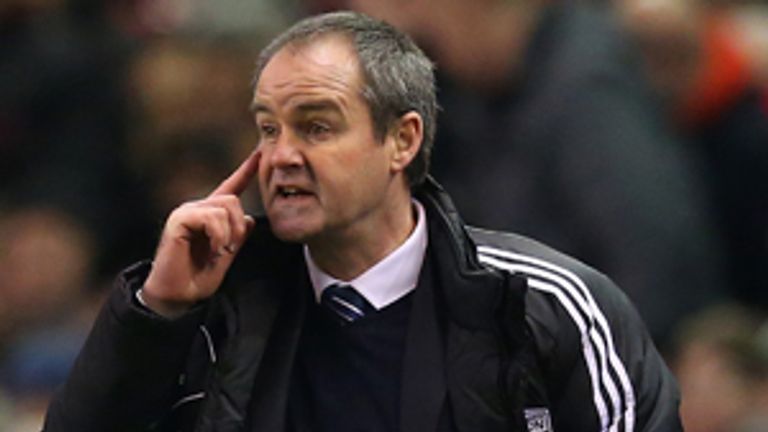 The Baggies have little to play for over their last three matches having guaranteed another season of top-flight football, but Clarke has insisted they remain determined to break the 50-point barrier.
Clarke admitted their performance was "flat" in Saturday's 3-2 home defeat to Wigan, and he wants his players to stay fully focused on finishing no lower than the eighth place they currently possess.
"I've said all along that our players want to play well and break 50 points. We want to finish eighth and nobody can point fingers at us and say we're not trying," said the Scot.
"It was an open and entertaining game against Wigan for most of the people watching, but not so much for our fans because we were on the wrong end of the five goals.
"When you play Wigan you know you are in for an open, expansive game. We decided to be open as well and to have a go.
"I thought we had really good control and scored a fantastic first goal but then we went to sleep a little bit.
"We gave Wigan a life. A team down at the bottom always needs a little crumb to stay in the game and the equaliser just before half-time gave them that.
"Sometimes it's just not your day and I got that feeling when it went to 2-2 that it wasn't going our way. Unfortunately, that's the way it turned out."