Manchester United winger Antonio Valencia not satisfied with form this season
Manchester United winger Antonio Valencia has admitted that he is disappointed with his performances this season.
Last Updated: 06/05/13 2:32pm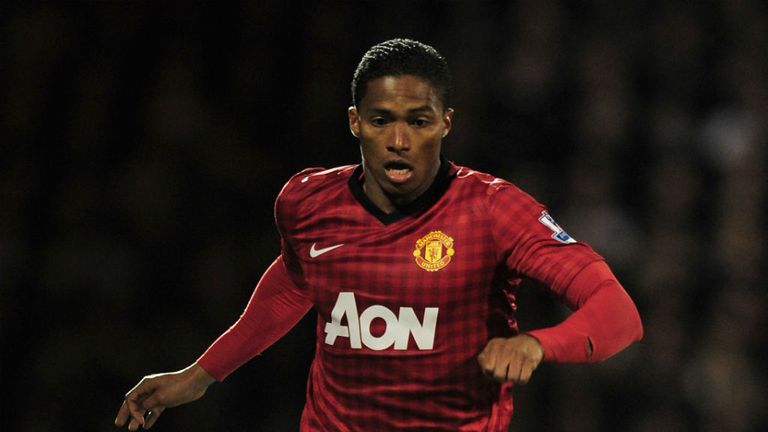 The Ecuador international was the players' and fans' player of the year last term, but he feels he has failed to repeat that form in the current campaign despite United's cruise to the Premier League title.
Valencia is delighted to have secured a league winners' medal, but he insists he would have contributed more to the title success had it not been for injury.
"If you make a comparison with the previous season it wasn't quite what I was hoping for," Valencia told MUTV. "I have maybe not been able to recreate the form of last year. But I have not been at the same fitness level.
"When you have suffered from a couple of injuries, sometimes it is hard to get back to those fitness levels where you can play full of confidence and show your ability in its best light.
"Sometimes it takes a while to get the rhythm of how you normally play if recovery from injury takes longer than you think.
"Looking back I am still reasonably happy with my contribution, I managed to feature in 28 Premier League games, but hopefully pre-season will be a chance to get fit.
"When things are not going particularly well and I am not on my best form I tend to be a little harder on myself. All the time, you want everything to turn our perfectly. At those times, you do think about your form."
Respectable
With his contract due to expire in two years' time next season is going to be a big one for Valencia, when improvement will be demanded if he is going to secure his future at Old Trafford.
Two Premier Leagues in four seasons is not a bad return for a player who cost United £16million when he signed from Wigan.
And it is clear this term's success has been welcomed given the anguish United suffered 12 months ago.
"That is two medals in four years, which is respectable for me," he said. "Last year was terrible. It was a trophyless season and we can't go two seasons running without bringing home some kind of silverware.
"The aim was to win something and the league title fits the bill perfectly."
There is no doubt Robin van Persie's arrival from Arsenal has been the catalyst for United's 20th championship.
Valencia is the first to acknowledge the Dutchman's contribution, which seems certain to end with Van Persie landing the Golden Boot award for the second season running.
However, he questions whether United would have found it impossible to win the league without their 29-goal forward because the hunger inside United's dressing room ran pretty deep.
"It is a delight to play alongside Robin," said Valencia. "He has great ability, huge skill levels and can almost solve any problem he comes up against. As a winger it is a joy to play and work alongside him.
"But destiny is a funny thing. We had so much determination at the start of the season because we wanted to make up for last year and win the title.
"So whilst you can't doubt what Robin has added, we may have done it without him."