West Brom manager Steve Clarke fears Manchester City second string
West Brom manager Steve Clarke insists Manchester City pose a huge threat regardless of their starting XI.
Last Updated: 06/05/13 3:35pm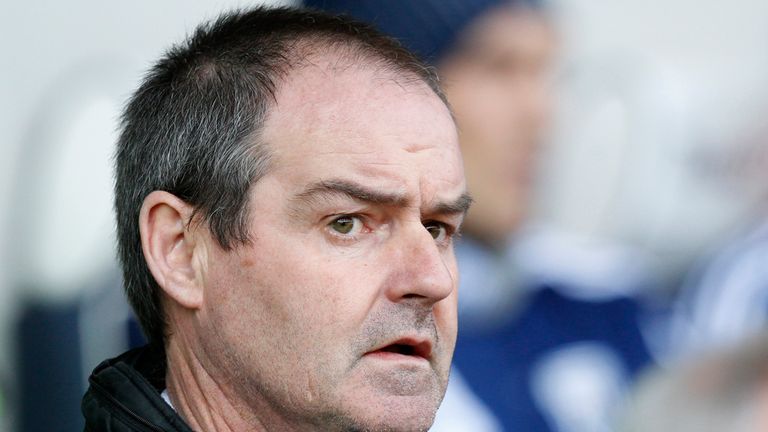 Last season's champions are expected to use Tuesday's clash with the Baggies at The Etihad to look at several fringe players - but Clarke realises that will do little to stem the tide of City attacks.
The West Brom boss said: "They've got a squad of players that is packed full of internationals.
"Whether Roberto chooses to play his full team in preparation for the final or whether he chooses to make some changes, they will be a strong team.
"They're the champions of last season and they will want to finish well.
"We look forward to a difficult game, but it's a good game for us. Outside of our camp everybody expects us not to get a good result, but we're determined."
On the future of 16-year-old starlet Isaiah Brown, who came on for his debut in Saturday's 3-2 defeat to Wigan, Clarke added: "Izzy came on which was good for Izzy and good for the club, because it's important we show there is a path from the academy to the first team.
"You can see the reaction from the supporters when he came on, they love to see homegrown players on the pitch.
"I'm proud that I was able to get Izzy on the pitch as a young 16-year-old from West Bromwich.
"The Albion fans are no difference to any other fans, they love to see a homegrown boy breaking into the first team. It was the first small step on what will hopefully be a good career for the boy."