Manchester United defender Rio Ferdinand believes PFA award voting system 'flawed'
Manchester United defender Rio Ferdinand has criticised the "flawed" PFA Player of the Year voting system.
Last Updated: 07/05/13 8:59pm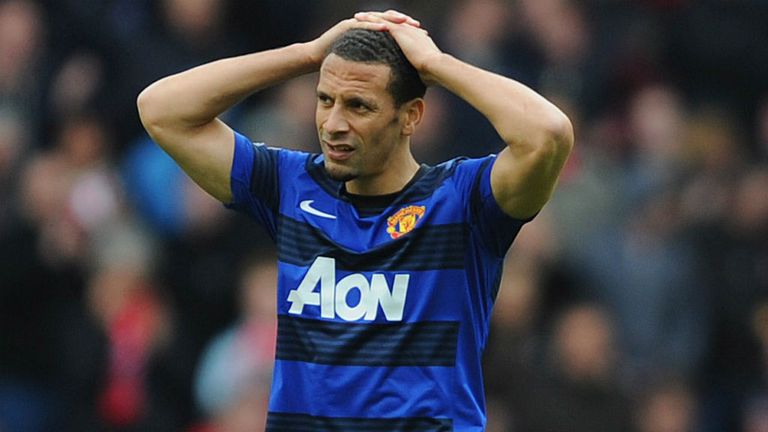 Tottenham forward Gareth Bale scooped both the main award as well as the young player prize last month, before adding the Football Writers' honour as well.
For the prestigious FWA award, members could vote up to the result being confirmed, but players had to vote much earlier for the PFA prize - a system Ferdinand thinks needs an overhaul.
"The problem with the PFA awards is that the voting system is flawed," said the 34-year-old.
"There's so much technology at hand that you could do it over an iPad and just say 'bang, bang, bang' at the end of the season.
"I am not just being biased but if it was voted for today Robin van Persie would win it by a country mile.
"But it was voted for by the players in late February or March.
"Gareth Bale is a worthy winner, but for me it isn't a true reflection of the season."