Retiring Manchester United manager Sir Alex Ferguson praised by Sir Bobby Charlton
Former Manchester United striker Sir Bobby Charlton has described Sir Alex Ferguson as a "fantastic manager".
Last Updated: 09/05/13 7:49am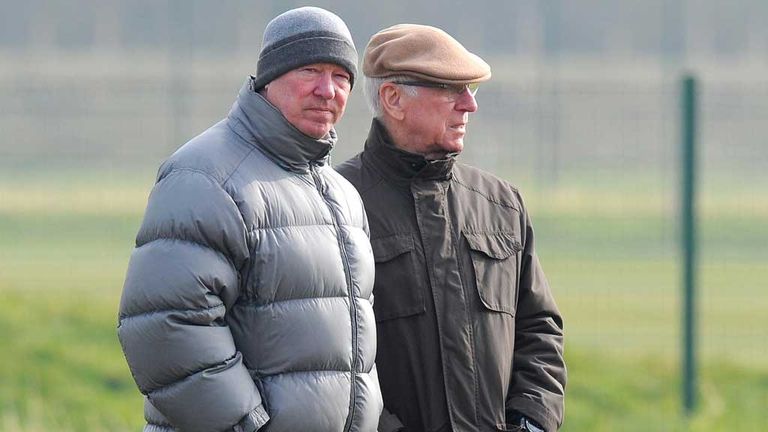 Charlton was one of the United directors who appointed Ferguson as manager at Old Trafford in 1987 and the Scot has since gone on to win 13 Premier League titles.
"He is such a fantastic manager. Everything he has done has been fantastic," said Charlton.
"He is a sensational person in every form and I am really delighted for him.
"I am a director but I hardly do anything because we are winning all the time and it is all down to Sir Alex Ferguson.
"He would get up in the middle of the night and travel 300 miles if he thought there was a school boy that he could sign.
"He loves the game and we at the club have had nothing to do really."
Charlton thinks there were several reasons behind the 71-year-old's decision to call time on his career.
"He has made his decision on various grounds like (because of) his family and because of the hip operation he will have this summer."