Liverpool's Luis Suarez escapes FIFA sanction for Jara clash in World Cup qualifier
Luis Suarez has escaped punishment from FIFA for his clash with Gonzalo Jara during a World Cup qualifier.
Last Updated: 09/05/13 1:52pm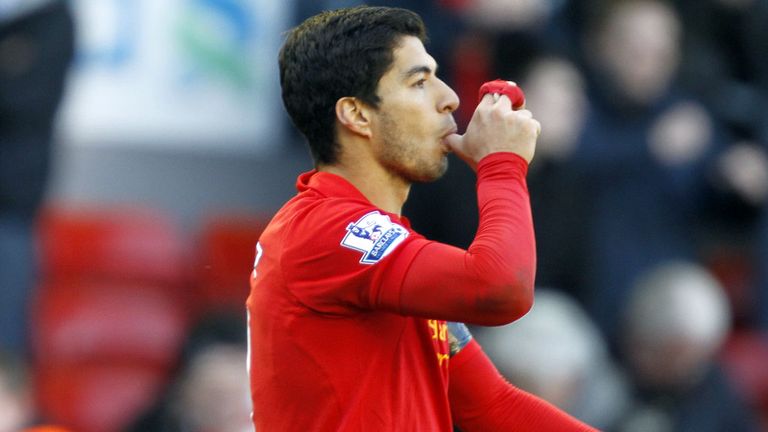 Liverpool forward Suarez is currently serving a 10-match domestic ban for biting Chelsea's Branislav Ivanovic.
However, the Uruguay Football Association (UFA) confirmed their striker would not be reprimanded for the incident with Chile's Jara, when he appeared to strike his opponent.
A statement read: "The officers of the Association's defence of Luis Suarez and the unjustified attempt to subject him to disciplinary action has been successfully completed.
"The decision of the FIFA disciplinary committee resolved that 'the matter does not require the intervention of the FIFA disciplinary committee and therefore this procedure is declared closed'."
UFA president Sebastian Bauza claimed both the Football Association and FIFA investigations will ultimately be of benefit to the player.
"It's very good news for Luis, the national team and for the whole group," said Bauza of FIFA's decision not to punish Suarez for the Jara incident.
"We understand that from now on, Luis should realise that he will be watched from all sides.
"We hope that this experience, when added to others, will be useful so that he becomes the player will all want him to be because we have no doubt of his quality as a footballer and a human being."