Paolo Di Canio: Danny Rose has bright future
Sunderland manager Paolo Di Canio has predicted a bright future for on-loan defender Danny Rose.
Last Updated: 09/05/13 7:14pm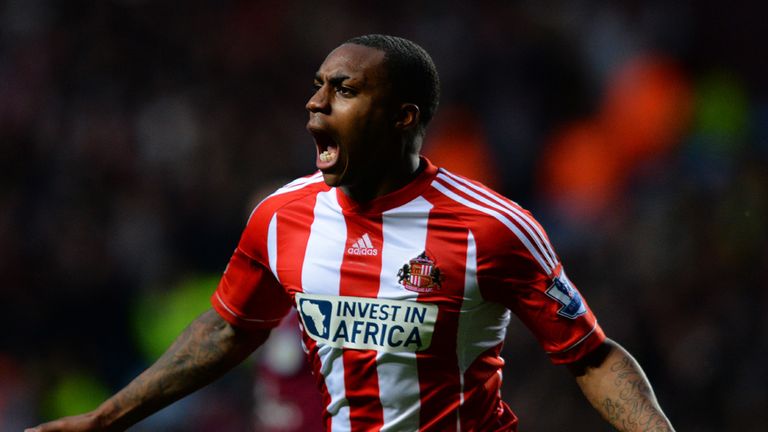 The 22-year-old is ineligible to play against parent club Tottenham on the final day of the season and so will play the final game of his loan at the Stadium of Light against Southampton on Sunday.
Rose has impressed during his time with the Black Cats and has intimated a willingness to consider a permanent move to Wearside in the summer.
But whatever the colour of the shirt the England Under-21 international is wearing once the new season gets underway, Di Canio has seen enough to believe he can make a significant impact in the game if he continues to work hard.
"He's got a great future in front of him," said Di Canio. "He's a powerful guy. The strength and elasticity he's got mean he can run forward with the ball and beat people easily.
"It's obvious he can play at the top level, but everybody has to improve.
"In my opinion, he can improve a lot defensively. He's an attacking-minded left-back, but he has to improve a lot defensively.
"People have to realise there are two phases in the game - possession ball and non-possession ball. It's crucial to be good in both situations.
"I don't want to say he's not very good when we're not in possession of the ball, but he can improve a lot. He can improve the timing of his tackling and he needs to learn when and how to be aggressive.
"But everybody can improve, and he's only 22.
"It's easy to talk about his quality, but if we don't tell him he has to improve, he's probably never going to."
On the subject of Rose's future, Di Canio added: "He's our player at the moment. Sunday will be his last game and then we will see. I don't want to talk about the future because we have to focus on the next game."