John Obi Mikel: Jose Mourinho's return would be 'massive' for Chelsea
John Obi Mikel has become the latest Chelsea player to endorse Jose Mourinho as the club's next permanent manager.
Last Updated: 10/05/13 10:01am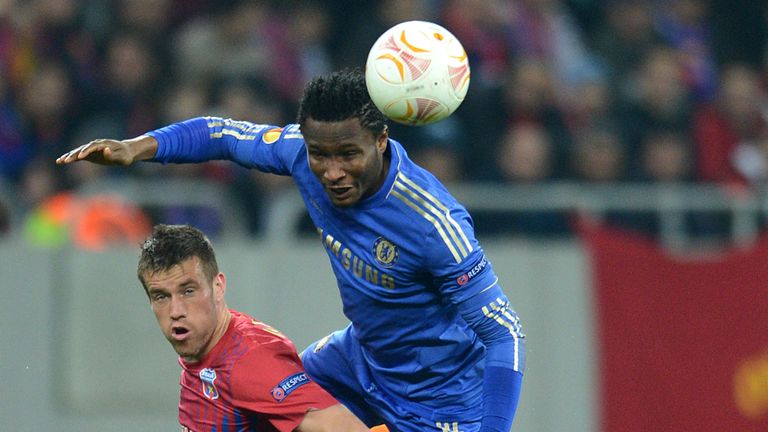 The Real Madrid boss is long odds-on with Sky Bet to return to Stamford Bridge this summer, almost six years since his first spell ended.
Senior men John Terry and Frank Lampard have already given their public approval and now Mikel, who was signed by Mourinho, has backed the Portuguese to bring order to a "crazy" club.
"The club is crazy, it is," Mikel said, in reference to the seven managers who have been appointed since Mourinho's departure. "But we have to keep doing our job. We're players.
"The board, the owners, make the decision and we have to stick by whoever comes in. I don't know what's happening. It seems another manager is going to come in.
"Mourinho is a fantastic guy. He's a great guy. He's a fantastic human being, on and off the pitch. "He knows how to motivate players, how to get the best out of players.
"If you work with him, from the first day he tells you what he wants from you. That's exactly how it's going to be.
"What he wants from you is what you have to give and this is something that he's managed to do well and if he's the one that's coming in it's going to be a massive, massive plus for us.
"Mourinho doesn't let you relax. He doesn't let you sit back and say 'I'm there now'. He wants to push you to your limits.
"That's what he works hard on with the players. But what a fantastic guy he is, outside and inside the football pitch."