QPR manager Harry Redknapp believes the attitude of his squad must change
QPR manager Harry Redknapp believes the attitude of the squad must change if they are to be successful next season.
Last Updated: 10/05/13 1:53pm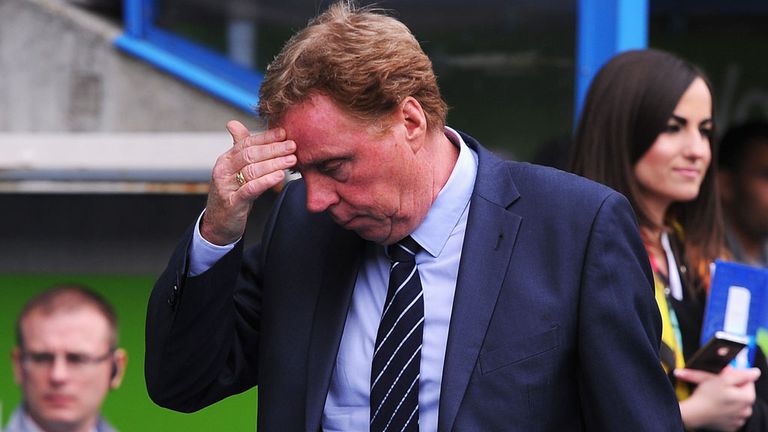 Relegated Rangers sit bottom of the Premier League with just four wins to their name as they prepare to host Newcastle on Sunday and Redknapp has also called the discipline of the squad off the pitch into question.
Midfielder Stephane Mbia is the latest player to upset Redknapp, after he appeared to tweet on Monday that he wants to secure a move back to previous club Marseille.
"If they practised more rather than tweeted they would be better footballers," said Redknapp.
"Next year lots of things have to change here - the whole discipline of the club. I have pussyfooted around with some of them because they are here and you need to get the best out of them.
"I want players who want to be here, work hard and train hard - the others, just don't bother. In terms of discipline, it has got to change.
"Some of them think they can do what they want when they want. It's been difficult because we have had to use them, but now is the time when we have had to make the changes.
"You have to get a good squad of players and need strong characters as much as ability.
"There are some good characters here and they are not all dysfunctional. There are some good lads here too, but you do need more. It's a different game, different people and different characters, but it is still football. I love football."
Redknapp admits it is difficult to get his players worked up to perform to their best but they will not allow Newcastle to walk away from Loftus Road with a win.
"When you have nothing to play for but pride it is difficult. I'm looking forward to try and build a team for next season," he said.
"We don't want to be rolling over for anyone. We will give it our best shot and try to win the game. I think Newcastle will be okay."