Paolo Di Canio has demanded a change in his Sunderland squad's mentality
Sunderland boss Paolo Di Canio has told his squad they must not keep relying on other clubs to get them out of trouble.
Last Updated: 10/05/13 1:52pm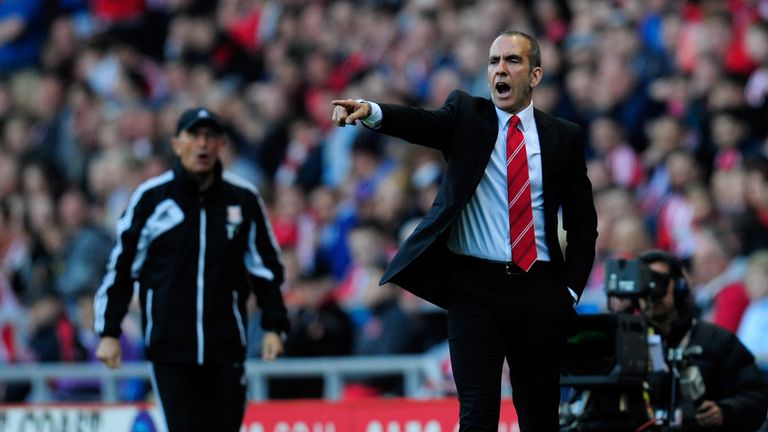 The Black Cats are just three points above the Premier League relegation zone as they prepare to host fellow strugglers Southampton on Sunday.
They were handed a boost ahead of the game when Wigan were beaten at home by Swansea on Tuesday, but Di Canio was unhappy to see everyone celebrating the result the next morning.
The Italian said: "I was angry because I don't like what is going on in this environment.
"I don't enjoy it and I will make sure in the future everybody has to change their mentality, not the players and the technical staff, the physios, the fitness coach, the refectory where they go for food, the directors.
"Everybody has to change mentality because if we are going always to delegate to others to do the job for us, we are going to remain an average team despite the fantastic potential the club has.
"I don't like it because I can help the players. But if they go to have a massage and they are talking about, 'Wigan, fantastic', Wigan, fantastic', 'Maybe we can stay up even with zero points if they lose at Arsenal', we are never going to be something important here.
"We have to make sure we change that mentality. It wasn't enjoyable because too many people were talking about Wigan, Wigan, Wigan.
"We have to win our game, we must win our game, that has to be the message.
"In the future, I want to make sure that we have a different approach in these kind of situations because this club has the potential to be a top 10 club every season."