Norwich boss Chris Hughton denies reports of unrest
Norwich manager Chris Hughton has denied reports of unrest as they battle for their Premier League lives.
Last Updated: 12/05/13 2:22pm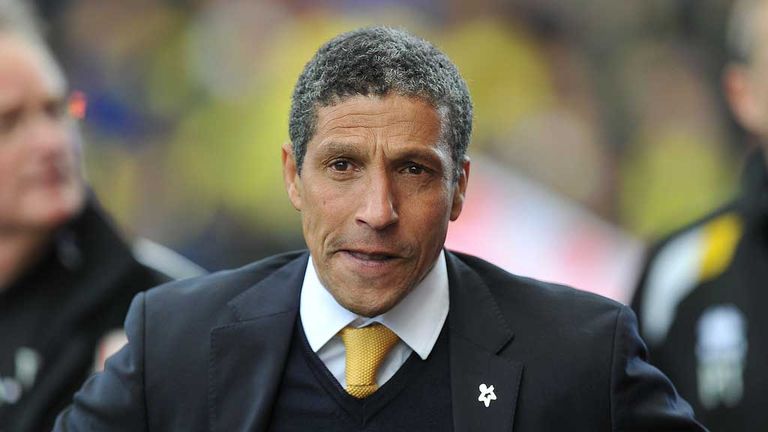 The club pulled the plug on their end of season dinner - set for Monday evening - in a bid to focus minds and Hughton is now concentrating on the West Brom game this weekend.
"It is certainly not turmoil, it is the ups and downs of the game," said Hughton.
"Is it a time of frustration? Yes, because we don't want to be in the position we are in.
"Is it an anxious time? Of course it is, but it is only us who can do something about it.
"We need to make sure that by the end of these two games that we have the required points."
"We know we are playing in a very competitive division, there are clubs around us who are bigger than we are, with bigger budgets, and that is a reflection on how difficult this league is.
After going unbeaten for 10 games at the end of 2012, Norwich have won just twice this year, a run which has seen them fall back into the battle for survival.
"It is about making sure the mood among the players is good, and it has been from the disappointment of the last game," Hughton added.
"There is no doubt the lads know what this game means, and how badly we want to win this game, so it wont be through lack of effort. We have to make sure it is very much in our hands."
John Ruddy, who has not featured since the draw at Everton on November 24, is back in the squad for Sunday's game.