Clint Dempsey is happy with his first season at Tottenham
Tottenham's Clint Dempsey has declared himself satisfied with his first season at White Hart Lane.
Last Updated: 14/05/13 3:29pm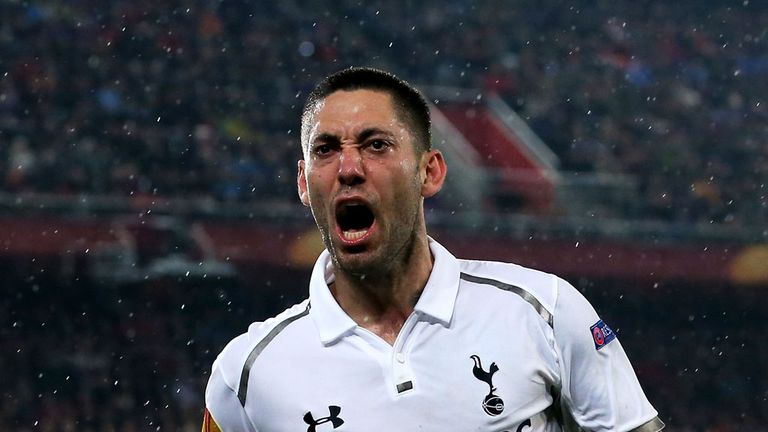 The American has scored 12 goals in all competitions for Spurs, but only seven in the Premier League after managing 17 last season for Fulham in the league before his summer switch.
However, Dempsey has matched the total number of assists he recorded last season, something that he admits has pleased him.
"Hopefully I will get my goal tally up before the end of the season," Dempsey said.
"I haven't scored as many as I did last season, but I'm glad I have chipped in with some important goals.
"You always like to get assists so I have been happy to get quite a few of those this year too."
Tottenham could be leapfrogged by north London rivals Arsenal on Tuesday night, but will go into the final game of the season with Champions League qualification a possibility.
Should his side miss out, Dempsey will be likely to take part in the Europa League for the third consecutive season during 2013/14.