Premier League: Norwich striker Grant Holt admits uncertainty over future
Norwich striker Grant Holt will leave the decision over his future up to manager Chris Hughton and the board.
Last Updated: 15/05/13 10:52am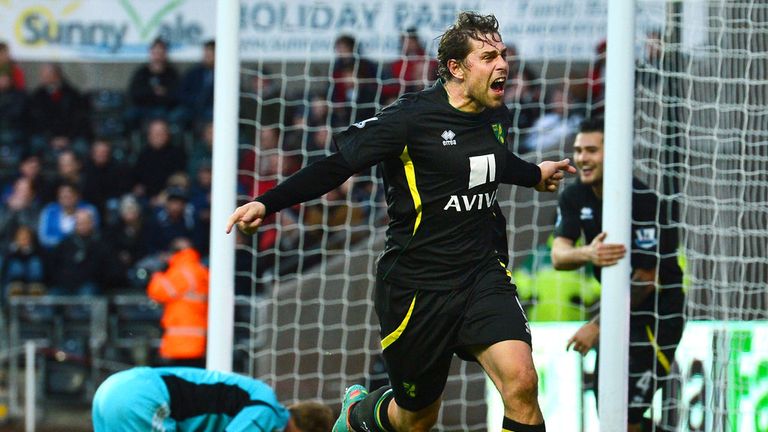 The 32-year-old has endured a relatively lean season in goalscoring terms but has still made significant contributions to the Canaries' successful campaign for Premier League safety.
With his family living back in Carlisle, rumours suggest the powerful forward may be leaving Carrow Road over the summer.
Holt said: "A lot of people talk about the family thing and it's a decision that was made between me and my wife and family, and that was it.
"I've always said my family comes first and I don't want to take my kids all over the country, and they are at the age where they are starting school.
"But that's got no bearing on my football career. Only the manager and the people upstairs will know if they want me to be here next year. I've got my contract and we will see how it goes from there.
"At the end of the day we're safe. We're secure. That's what we planned to do at the start of the season and no matter how we've done it, we have got there.
"It has been indifferent. I've enjoyed it at times and sometimes I haven't, but that's football. You get on with it and you do a job for the team. You do what you are asked to do.
"As a squad we knew as a goal we had to stay up, no matter what beliefs or anything different we do. And we've achieved that - with one game to go. I think if you had asked anyone for that at the start of the season they would have been happy.
"It's good for the club. They can build again and start looking towards next season now, and try to keep going and progress."