Patrick Vieira named head coach of Manchester City's Elite Development Squad
Manchester City have appointed Patrick Vieira as head coach of the club's elite development squad.
Last Updated: 17/05/13 9:42am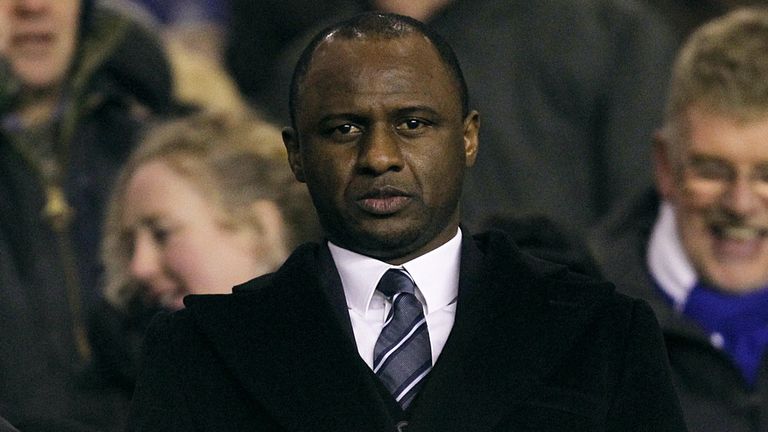 The former City, Arsenal and France midfielder has been the club's football development executive since hanging up his boots two years ago.
The 36-year-old will now take charge of the EDS after previous coach Attilio Lombardi was one of five coaches released in the wake of Roberto Mancini's sacking earlier this week.
Vieira, who will officially take up the role on June 1, said: "After spending two years working across a number of areas of the club and with a particular focus on the youth academy, I feel honoured and privileged to have been offered this role.
"This marks a new chapter both in my career and in my life and I am looking forward to it immensely.
"My passion for the development of young talent has only grown in my time at City and I am pleased to be able to play my part in helping to shape the footballing future for Manchester City."
City chief executive Ferran Soriano added: "Patrick is a world champion and it is a great honour that he has chosen Manchester City to begin his football management career.
"I have seen him carefully considering options and choosing to coach for the best reasons; he has a love of the game and a willingness to continue to learn and transmit his knowledge and experience to young footballers.
"Patrick's role is of the highest long term importance for the Club.
"The ability of the Academy, the elite development squad and the first team to work together using the same football concepts is key to our success and sustainability."