Martin Jol says he would love Fulham to finish with a win at Swansea and 43 points
Fulham boss Martin Jol says he is very keen to end the season on a high with victory at Swansea on Sunday.
Last Updated: 19/05/13 3:38pm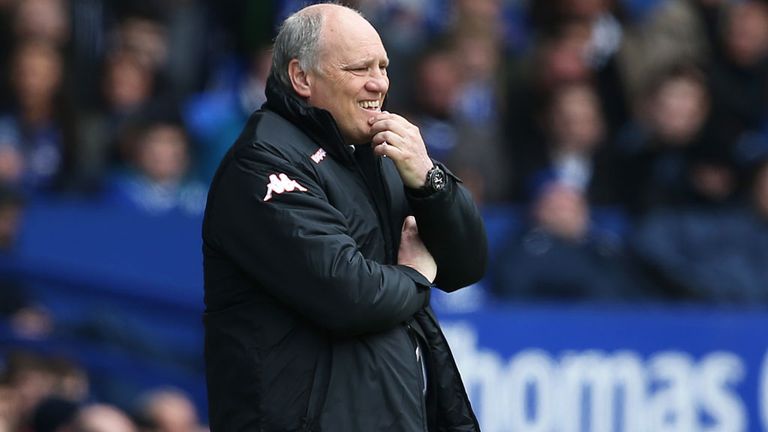 Despite never having been in serious relegation trouble, Fulham are considered to have had a somewhat underwhelming campaign and lie 15th in the table after five losses in a row.
But Jol points out that a win on Sunday would take them to 43 points and a finish just three points behind their hosts, who are considered to have done well this term.
"I would love to have a good result over there," said Jol. "That would put everything in perspective again if we could finish this season off on 43 points.
"Look at all the other teams around us - they have 39 points, 40, 41, 43. Swansea is probably the first team of that group and could finish in the top eight, if they beat us.
"It will be a boost for us if we can win and for the 800 or 900 fans we take with us.
"Last year we had a big problem and we managed to get these players in on loan and everyone was happy.
"Later, it probably turned a bit against us, because we had too many players on loan, and we knew that. It is not healthy but that was the situation and we still managed to stay in the league and get 40 points.
Results-related business
"I can explain these indifferent results but, on the other hand, it is a result-related business.
"The difference between us and Swansea is the game at Craven Cottage (which Swansea won 2-1). They've got 46 points, we've got 40.
"We were the first team that had more possession against them but two goals due to our defence gave them the win.
"If we had won, we would have both been on 43 points, but they were fantastic and we were useless this season. That is the Premier League, it is a thin line."