West Ham manager Sam Allardyce wants to sign Andy Carroll on a permanant deal
West Ham manager Sam Allardyce has admitted that he wishes to sign Andy Carroll on a permanent basis.
Last Updated: 19/05/13 7:31pm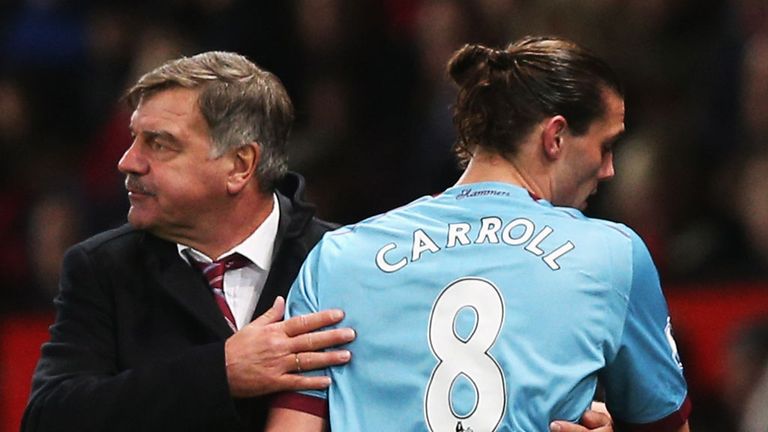 Carroll was one of the stars of West Ham's 4-2 victory over Reading, and received a rapturous ovation from the Upton Park crowd both during and after the game.
Asked after the win if it was to be Carroll's last game for the club, Allardyce praised his striker.
"I hope not," Allardyce said.
"I think that we all know we would like to secure his signature. We have got to sort that out with Liverpool and hopefully that becomes fruitful.
"The fans have made it plain and clear what they would like to see with Andy."
Carroll himself spoke after the game regarding his future, and believes that it is up to Liverpool to decide his fate.
"It's not up to me to decide," said Carroll. "We need to see what Liverpool have to say and see what West Ham have to say.
"West Ham is a great club and I've enjoyed every minute of it."