Morgan Schneiderlin says Southampton have had an 'amazing season'
Southampton midfielder Morgan Schneiderlin thinks the Saints are set for a long stay in the Premier League.
Last Updated: 21/05/13 11:55am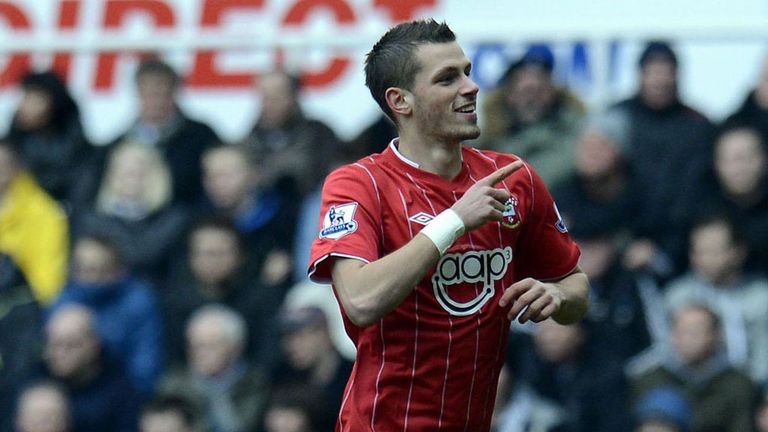 Having been promoted from the Championship at the end of the 2011/12 season, Southampton finished a creditable 14th on their return to the top flight.
And Frenchman Schneiderlin was one of their key performers, finishing with the most tackles of any Premier League player.
"It was an amazing season," he said. "As a group, we wanted to show everyone that we have a place in the Premier League.
"I think that, especially with the people we've played in the second half of the season, we have shown that we deserve to be here for a long time."
Executive chairman Nicola Cortese has just announced that he will be staying with Southampton and that the club have ambitious plans for the future.
Pulling in the same direction
And Cortese's words delighted Schneiderlin, who added: "This week we showed that everyone is pulling in the same direction. That is very important for a football club, it's a very hard thing to find."
Regarding his upcoming summer break, the 23-year-old said: "For the first two weeks I am going to switch off completely and think about something else, although I'm probably going to watch the Champions League final!
"After that, I am going to switch off from football, but I'll prepare at home by doing the necessary things, so that I can come back in pre-season and be focused right away on having a long campaign and doing the best I can."