West Ham make a bid for AC Milan's Massimo Ambrosini, claims agent
The agent of Massimo Ambrosini has revealed that West Ham have made a bid for the AC Milan midfielder.
By Simone Bargellini
Last Updated: 22/05/13 3:31pm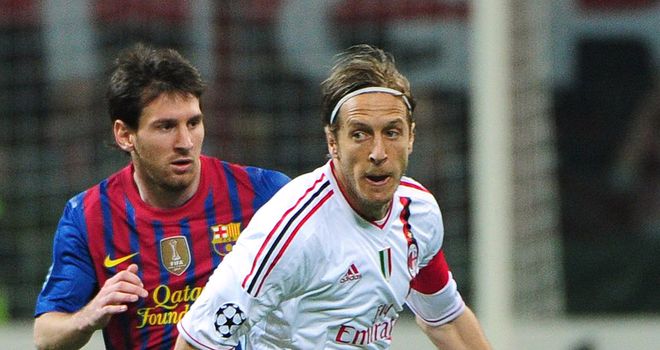 There had been rumours that Moreno Roggi, Ambrosini's agent, had been in London to have talks with the club, a story which Roggi denied.
He did however claim that West Ham had made an offer to the player, and that a club in the MLS had done the same.
"It's true I was in London, but not to talk about the Massimo's future," Roggi told calciomercato.it.
"I confirm there are offers from West Ham and Major League Soccer for him, but the situation is in stand-by.
"Like every year, Massimo will first discuss his future with AC Milan, so you have to wait again to have news."
Ambrosini has been at AC Milan since 1995, making almost 350 Serie A appearances.