Leighton Baines confident Everton can prosper despite loss of David Moyes
Leighton Baines is confident Everton can cope with the loss of manager David Moyes.
Last Updated: 23/05/13 6:23pm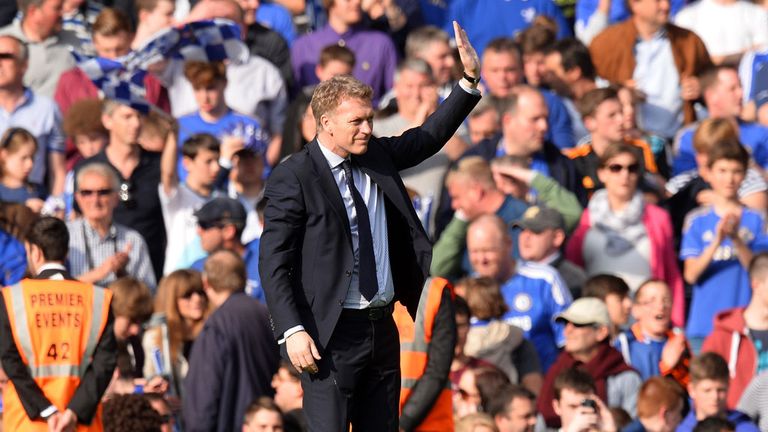 Moyes officially takes charge as Sir Alex Ferguson's successor at Old Trafford on July 1 but he is currently dividing his time between the two clubs as part of a settling in period.
Baines, Moyes' most consistent player since joining from Wigan in 2007, admits it will be odd not having the Scot at the helm any more but if confident the Toffees will move on without a problem.
"It's a massive loss to lose the manager," the England international, who has already been linked with a reunion with Moyes at United, told evertonfc.com.
"It was a sad day after the last game at Goodison particularly because you've been working with him for so long, he's always around, he's such a hard worker and he doesn't miss a beat.
"It will be so strange the day we walk through the door and he's not there. But football clubs live on and we'll live on, we'll move on.
"We'll always remember what he did for the club and where he's put us, but it's up to the rest of us, the people who remain and the people who come in, to take it forward now and build on the foundations he's worked hard to put in."
Everton are still searching to find the right replacement for Moyes, with reports of Porto coach Vitor Pereira having already agreed a deal wide of the mark.
The club are happy to take their time and there is unlikely to be any movement on that front until next week at the earliest and possibly even later.
But while Moyes' departure may have hit the squad hard, assistant Steve Round believes he has left the club in the best possible shape.
They finished sixth in the Premier League, ahead of near-neighbours Liverpool for the second successive campaign - the first time that had been achieved in the top flight since 1937.
Their performances against the sides above them pointed to an improvement with victories against the new and old champions respectively Manchester United and Manchester City, Tottenham and two draws against Arsenal.
"I think the team's confidence and ability to play at that level has shown through in those results," Round told evertontv.
"It's a very good record and it does show the direction that the club is going in, that the team is going in.
"We feel a lot more confident now and when we go on to the pitch against those teams, I think the players feel they're more on a level.
"I think over the last two to three years that belief has steadily come through at Everton.
"It's not necessarily a case of defending for your lives, hanging in there and nicking the odd result by fortune and great defending, we're actually going in there and taking the game to the opposition and playing as well as the opposition are playing against us.
"It's great for the team moving forward into next season that they know they can play at that level."