Outgoing Manchester United chief executive David Gill elected to UEFA committee
Manchester United's outgoing chief executive David Gill has been elected to UEFA's executive committee.
Last Updated: 24/05/13 4:50pm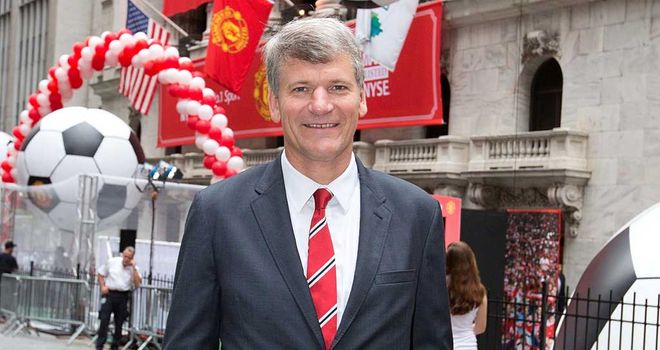 There were originally nine candidates for the eight seats at the election at UEFA's Congress in London.
However, Portugal's Fernando Gomes withdrew from the election so Gill and the seven others were elected by acclamation.
Gill will remain a United director but insists his club duties will be comparatively small in his new position.
He said: "I am staying on the football club board but that is more of an ambassadorial role. If you look at it now, any player business that's happening at Manchester United this summer will be done by my successor, Ed [Woodward], and the new manager and that frees up a lot of time.
"I am stepping down from the privilege of being Manchester United CEO for 10 years and the new team's in place and we wish them every success.
"I have thought about it long and hard and I understand coming on to these bodies, the FA and UEFA, you have to put the time and the effort in and I will do so to ensure that I can deliver not only for England but for the 53 countries.
"Let's move forward and I think a positive attitude will pay dividends.
"Hopefully I can bring my experience with Manchester United, the Premier League, the FA, with the national team to bear."