Edwin van der Sar says Manchester United boss David Moyes faces tough task
Edwin van der Sar says David Moyes faces an almost impossible task in replacing Sir Alex Ferguson at Manchester United.
Last Updated: 26/05/13 11:20am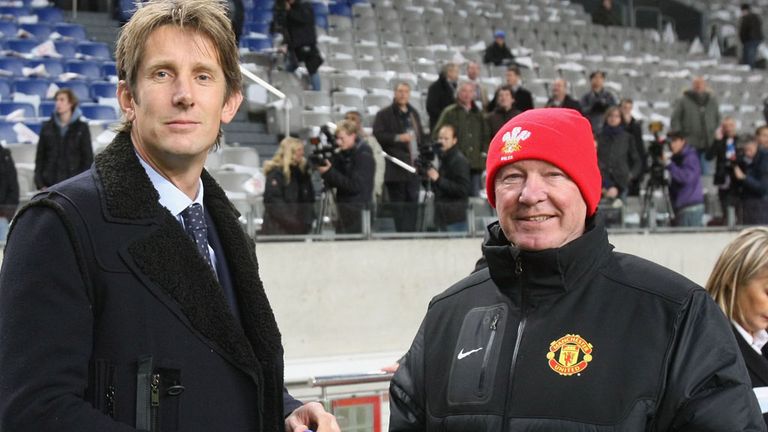 Van der Sar, who won four Premier League titles and the UEFA Champions League during his six-year spell at Old Trafford, also revealed that he spoke to former manager Ferguson ahead of his retirement.
"I spoke to Sir Alex over an unrelated matter about two weeks before," said Van der Sar.
"He is a great man and a great manager at a fantastic club.
"I wish him the best of luck and David Moyes also because it is almost an impossible job to step into.
"I am sure the manager and the players and the board are fully behind him. That is all you can ask for."
However, Van der Sar feels Moyes has one significant advantage in the number of United players, past and present, with vast experience of winning trophies, who will still be around the club.
"It is nice if you have players who win," he added.
"That is part of the history of Manchester United. Paul Scholes, Gary Neville, Ryan Giggs, Rio Ferdinand, Nemanja Vidic, Patrice Evra and Michael Carrick.
"It is good for any manager to have those types of players in their dressing room.
"You are trying to improve, changing players and filling in the gaps, but you don't have to build a new team all the time."