Massadio Haidara believes summer break will help Newcastle
Massadio Haidara believes the summer break will help Newcastle's new boys to settle and come back stronger in 2013/14.
Last Updated: 27/05/13 4:51pm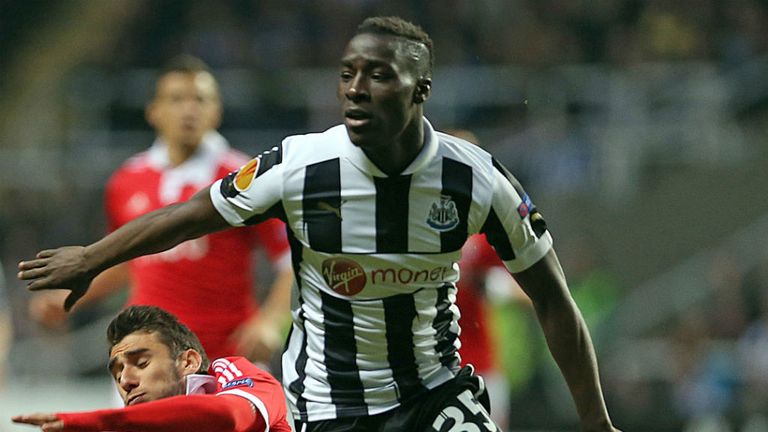 The Magpies' regular forays into the French transfer market are well documented, with Alan Pardew having spent much of his time scouting for talent in Ligue 1.
Quality additions have been made, but questions have been raised on the back of an inability to generate consistent performances on the field.
Haidara admits it has been difficult for new recruits to slip seamlessly into Premier League life, but is confident the Magpies will be a more cohesive unit by the time the new season rolls around.
He said in The Journal: "I hope it will help to have a summer behind us. I hope it will be easier for us than it was in January, when we had to get used to English football very quickly.
"Obviously it was up to me and the team to get used to it as quickly as we could, which was tough because there was already a squad and a team in place.
"It was always going to be difficult to come straight into that, especially in the Premier League.
"Now we have started to get used to it and how things work in England, so it is up to us. We must continue to work and graft and move on from there."
Understand
On his own plans for the summer, Haidara added: "I will try to make sure I advance my English - I think it is very important to help me to settle in.
"The manager hasn't told us especially to go away and learn English, but I think he knows that it's important we understand English.
"There won't always be an interpreter there for us to translate so we need to learn the language to understand what is going on - whether that's on the pitch or in our life."