Ian Ayre claims Liverpool are still able to attract star names to Anfield
Liverpool managing director Ian Ayre insists the club can still attract the very best to Anfield.
Last Updated: 08/06/13 2:22pm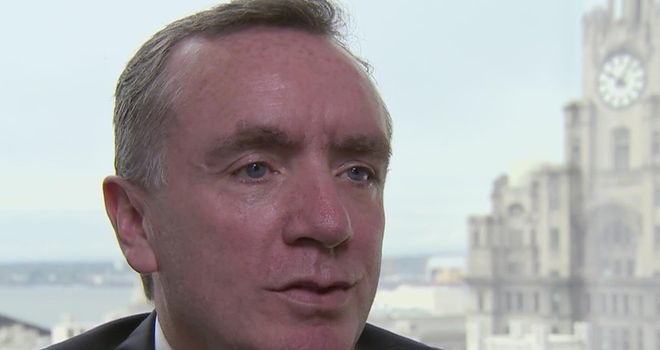 The Reds are set to embark on a fourth consecutive season without UEFA Champions League football but Ayre believes history shows they can compete for top players.
"We can still attract top players to Liverpool - I have no doubt about that," said Ayre.
"Look at the last transfer window, when we brought in Philippe Coutinho and Daniel Sturridge. Both had a huge impact on the team.
"As long as we continue to bring in players of that quality, we will be heading in the right direction.
"I have never been in negotiations with anyone who has said they don't want to sign for Liverpool because we are not big or successful enough."
Liverpool have already brought in Kolo Toure to bolster the defence following the retirement of Jamie Carragher with the acquisition of the 32-year-old seen as a surprise by some.
But while young players remain the priority on Merseyside, Ayre feels there will always be a place for experienced heads in the Liverpool squad.
He added: "We're focused on finding great young talent but we also need experience and leadership. It's about getting the right balance."