Dave Whelan hoping to make speedy appointment as Wigan's new boss
Wigan Athletic chairman Dave Whelan is hoping to appoint a successor to Roberto Martinez by 'next weekend'.
Last Updated: 13/06/13 12:29pm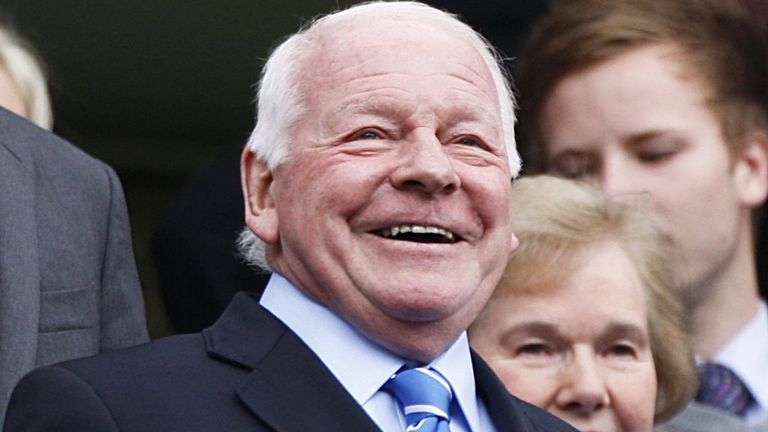 The Latics find themselves in the market for a new manager after seeing Martinez accept an offer from Everton to follow in David Moyes' footsteps at Goodison Park.
The Spaniard led Wigan to FA Cup glory in 2012/13, but also saw them relegated out of the Premier League at the end of a topsy-turvy campaign.
The challenge facing Whelan and the Latics now is regrouping and bouncing back at the first time of asking.
Replacing Martinez will be no easy task, but Whelan claims to have a wealth of coaching talent at his disposal and is confident he will make the right choice.
He told Sky Sports News HD: "The interviews for me start tomorrow (Sunday). I've got probably 10-12 interviews over the next few days.
"I'm not one to mess about and I hope I can get a decision made by next weekend.
"I am talking to a lot of great, great managers. Hopefully I can choose the right one, because choosing the right one is not easy.
"A lot of these lads are so good but they do need the run of the ball, they do need that little bit of luck to succeed. We only have one ambition and that's being back in the Premier League."
Interest
Asked how many applications he had received for the post, Whelan said: "You won't believe, but it's over 50.
"I had some absolutely excellent managers - young managers, experienced managers - so everybody that has applied, I say thank you very much. I can't get an interview with everyone but I've got 12, 14, maybe 16 interviews to carry out over the next week."