Premier League: Tottenham boss Andre Villas-Boas favourite for Paris St Germain
Tottenham's Andre Villas-Boas has been backed into favourite to be the next PSG boss as Sky Bet report a run of bets.
Last Updated: 12/06/13 2:37pm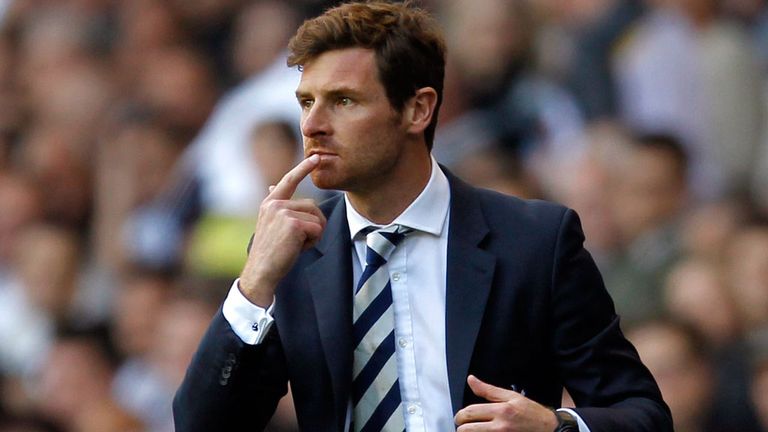 The online bookmaker have seen a flurry of bets for the Portuguese to swap White Hart Lane for the Parc des Princes and have consequently cut the odds from 33/1 to 2/1.
Free-spending French champions PSG are expected to lose Carlo Ancelotti to Real Madrid this summer, with the Spanish giants publicly courting the Italian following Jose Mourinho's return to Chelsea.
Ancelotti is the 1/16 favourite to fill the vacancy at the Bernabeu, with Villas-Boas now considered his most likely replacement ahead of Laurent Blanc and Roberto Mancini (both 7/2).
Sky Bet Football Trader Chris Spicer said: "We saw a flurry of bets on Tuesday morning as a range of reports suggesting PSG have approached Villas-Boas' representatives emerged.
"However, we're refraining from cutting the price too much more given we also recently saw him backed for the Real Madrid post.
"It is also questionable as to whether the PSG post is significantly more appealing than the one he currently holds at Tottenham, given the talent at his disposal and unfinished business of not securing a top-four place last season."