Manchester City assistant boss Brian Kidd happy to remain at club
Brian Kidd has revealed his joy at Manuel Pellegrini's decision to keep him as the No.2 at Manchester City.
Last Updated: 16/06/13 12:33pm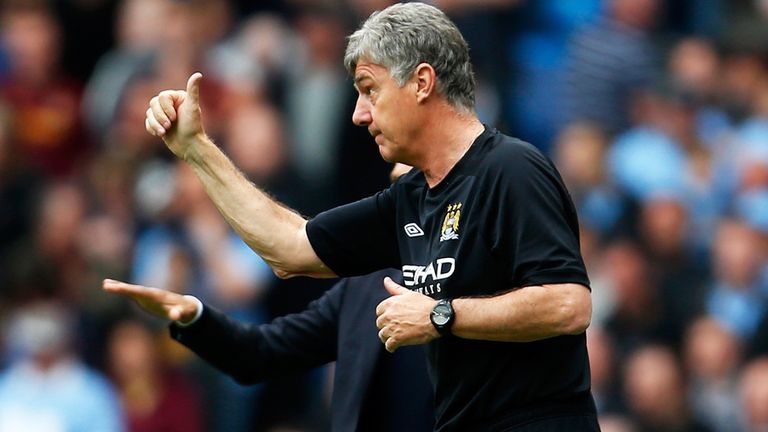 Pellegrini, who signed a three-year deal, has brought in three of his own coaches from his former club Malaga.
Ruben Cousillas will be Pellegrini's right-hand man while Xabier Mancisidor has been appointed as goalkeeping coach and Jose Cabello as fitness coach.
But the Chilean has decided to keep Kidd, 64, on board at the Ethiad Stadium.
He said: "I'm pleased Mr Pellegrini wants me to stay. It's a compliment and a great honour.
"The City fans will be behind the new manager. It's been a difficult couple of weeks - now it's time to look to the new season and get on with it."
Meanwhile, Kidd expects the new manager to make decisions on which players will be staying or leaving the club in the next couple of weeks.
Striker Carlos Tevez, midfielder Gareth Barry and defender Joleon Lescott are coming to the end of their contracts.
"He will look through the squad," said Kidd. "He needs to speak to one or two players, which he's going to do now. He'll get a better picture now it's official."