Premier League: Daniel Sturridge says 'future looks bright for Liverpool'
Daniel Sturridge believes the future looks bright for Liverpool, hailing the 'philosophy' of manager Brendan Rodgers.
Last Updated: 01/07/13 12:41pm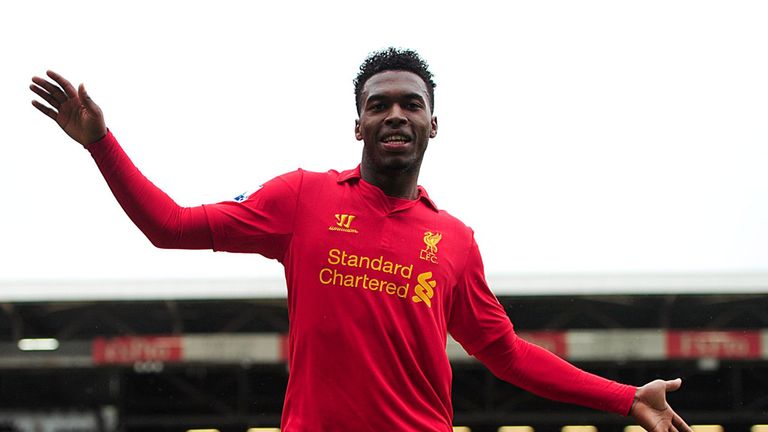 The Reds finished seventh in the Premier League last season which was the manager's first at Anfield.
Sturridge, who arrived on Merseyside in January for a fee of £12m, said: "With the philosophy that the manager has we should be challenging for honours.
"I think it's going to be great for us in the future and we can move forward.
"I think we did things last season, both prior to me coming here and then with my help, to deliver some better statistics than we have had in previous years in terms of goals and attacking play.
"It's exciting to be part of that philosophy and the new regime that the manager is forming for us to move forward as a club."
As for their ambitions for 2013/14, he told the official monthly LFC magazine: "Liverpool is a club that is challenging for Premier League titles because the fans have been waiting for that for a long time.
"When you play in the Premier League, everybody's goal is to lift that trophy, to have the celebrations and to know that you've succeeded and been a champion.
"So the main aim for next season and the seasons ahead is to try and help the team do well in the Premier League.
"I'm sure with the philosophy that the manager has, we'll be able to do that."