Ron Gourlay says Chelsea intend to carry on landing major silverware
Ron Gourlay says the first 10 years of Roman Abramovich's reign at Chelsea have only been 'the tip of the iceberg'.
Last Updated: 03/07/13 10:38am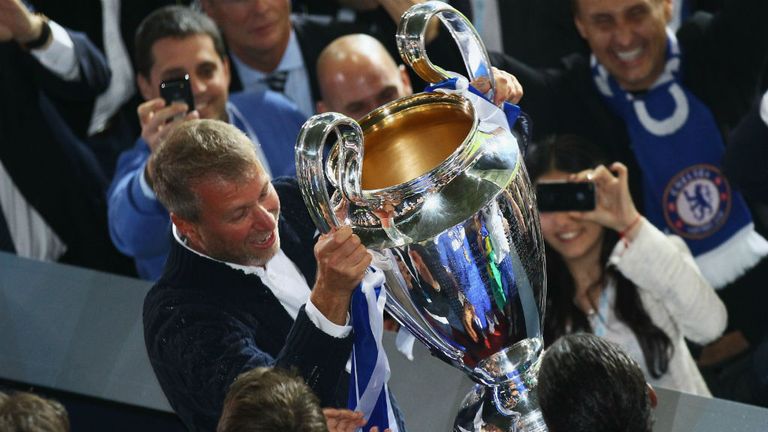 He insists that the Russian billionaire is determined to oversee further success in the future, with the Blues looking to build on a glittering era of trophy triumphs.
Eleven major honours have been secured over the past decade, with Premier League titles and a UEFA Champions League crown among them.
Gourlay is delighted with the progress made at Stamford Bridge, but is confident that the club will continue to go from strength to strength under returning boss Jose Mourinho.
He said: "The enjoyment for me is seeing just how big this club is and how far it has come. It is just the tip of the iceberg.
"We are in a very strong position but, as with anything, we mustn't allow complacency to be raised.
"We have been extremely successful on the trophy front over the last 10 years and we have the same objectives as we planned in the past. We have to keep moving forward.
"Everybody at the club has the same objective, we all want to be winners. We have to push forward so that, come April and May every season, we are in there fighting on all fronts for success."
Revenue
Gourlay also believes that Chelsea will not be held back by Financial Fair Play regulations, despite their Stamford Bridge home being considerably smaller - and therefore generating less revenue - than a number of their European rivals.
He added: "The club continues to grow year on year.
"The latest Deloitte figures have us in fifth position, behind Real Madrid, Barcelona, Manchester United and Bayern Munich. That is on revenues generated, which is a fantastic position for the club.
"The clubs above us have advantage over us, in particular the size of their grounds, and for Chelsea to be the fifth biggest in revenue terms and be outside the top 30 in Europe as far as stadium size is concerned is credit to the staff here."