Premier League: Kevin De Bruyne ready to step up for Chelsea pre-season tour
Kevin De Bruyne is hoping to repay the faith of Jose Mourinho as Chelsea fly out for their pre-season tour of Asia.
Last Updated: 11/07/13 4:24pm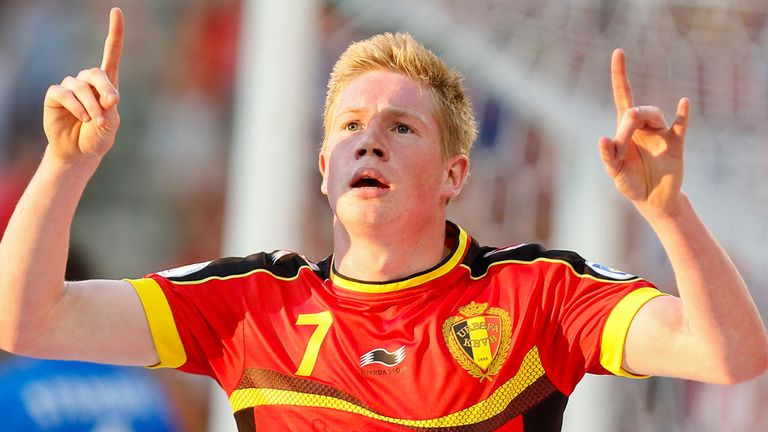 The 22-year-old Belgium international spent last season on loan at German side Werder Bremen having joined the Blues from Genk in January 2012.
But Mourinho has made it clear that De Bruyne and fellow Belgian Romelu Lukaku, who impressed on loan at West Brom last campaign, are very much part of his plans for the upcoming season.
"The manager said he has a lot of confidence and brought me back because he believes in me," De Bruyne told the official Chelsea website.
"I have to show that on the pitch, but it is nice when the trainer has confidence in you. I have to work hard and see what happens in pre-season.
"After training you can have a good laugh, but in the session he likes discipline and that everybody is working hard on the field."
Another player who will step up to the Chelsea first-team this summer is 20-year-old Czech defender Tomas Kalas, who had a spell on loan at Vitesse.
Chelsea's pre-season tour will see them play matches in Bangkok, Kuala Lumpur and Jakarta before then heading to the United States where they will take part in the Guinness International Champions Cup, along with the likes of Everton, Inter Milan, Real Madrid and Los Angeles Galaxy.
Mourinho believes the re-integration of players back into the squad will prove beneficial.
"They are good players with a very good value in the market and we have these players this season for free, after an investment that the club did before," said the Chelsea boss.
"After the development of the players on loan it is the right moment for them to be back.
"They are very young with space to develop, they will be better year after year and I can imagine in five years they are much better than today - but what they have today is more than enough to belong to this squad.
"We have a team to develop, we have a team to work.
"Of course we know there are expectations already and we want to create expectations for ourselves, we don't need other people to create them - but the reality is the best period of this team has yet to arrive because they are very young and in five, six, seven years' time is when this team will be in the best moment of their careers."