Andre Schurrle vows to work hard to impress at Chelsea
Andre Schurrle has vowed to graft at Chelsea as he aims to meet Rudi Voller's target of becoming a "world-class" player.
Last Updated: 21/07/13 2:34pm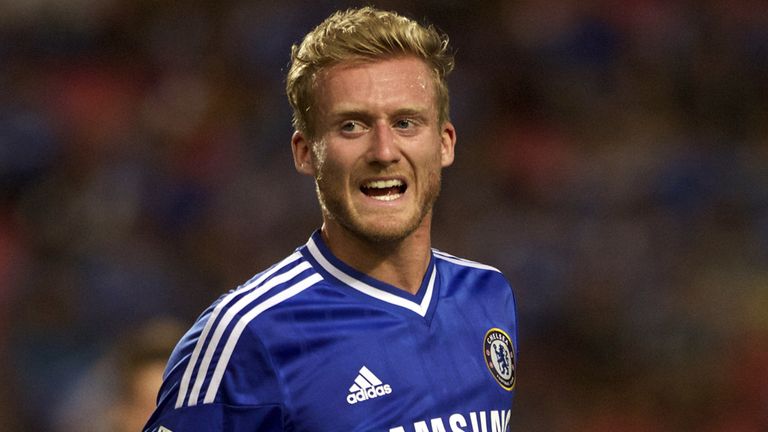 Schurrle would have preferred to move to Chelsea 12 months ago but his Bundesliga employers were reluctant to let him leave at that point.
"I always hoped this move would happen," said Schurrle. "It took a long time, and I'd wanted to come last year to Chelsea and it hadn't worked out.
"It wasn't my decision. It was the decision of Bayer Leverkusen: they didn't want me to go and I had to make the best of the situation.
"It was a missed opportunity, of course, but I said to myself I had to do my best in every match and every training session and it would come at another time. So it has proved. I had the contact all the time and now I'm very happy to be here.
"I had to do my work for Bayer Leverkusen and improve myself, and that's what happened. I wanted to be professional in all ways. The beginning was hard but afterwards it was okay. We had a good team."
Schurrle insists his price tag will not be a burden for him as he looks to make his mark in Chelsea's attack.
"Now I'm here, and for a lot of money," said Schurrle. "There's no extra pressure on me because of that, but it makes me proud that the club wanted me that much and paid the money. I will give them my best."