Vincent Kompany hopes Manchester City can compete for trophies
Vincent Kompany is happy with the preparations for the new season and hopes Manchester City can compete for the title.
Last Updated: 22/07/13 4:28pm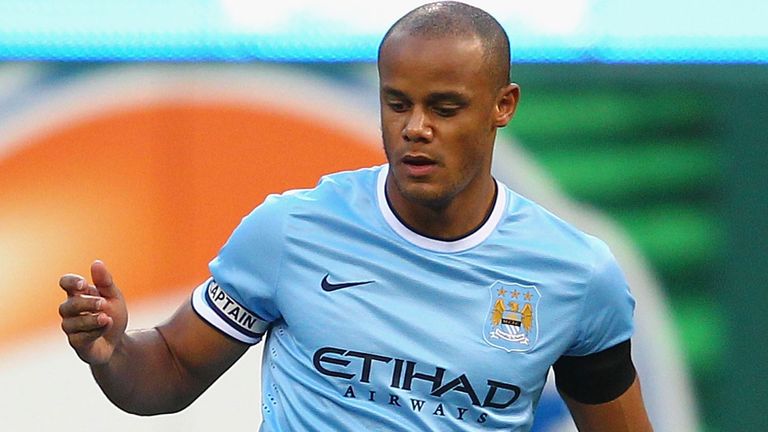 City endured a frustrating past campaign after relinquishing the title to local rivals Manchester United and losing to Wigan Athletic in the FA Cup final.
Manuel Pellegrini has subsequently replaced Roberto Mancini as manager and has already added Fernandinho, Jesus Navas, Alvaro Negredo and Stevan Jovetic to his squad.
The team are currently in Hong Kong to participate in the Barclays Asia Trophy and Kompany is aiming for a positive season.
When asked if there is pressure to win the title, the defender told Sky Sports News: "You could go round with this question to five or six clubs and say the same.
"That's why the Premier League is the most competitive league in the world.
"It's not enough to just spend the money, I think a lot of clubs do that.
"It will take something special, but we will just do as much as we can now in the preparations. Buying new players is one thing, but the way we have prepared has been really good so far and we're doing our best to be one of the teams to compete for every trophy."
Pellegrini has returned to his native Chile following the death of his mother and Kompany offered his support to the club's new boss.
He added: "It doesn't only put things in perspective, it's a bit of a reality check.
"Football is more than just the signings, it's about being in a group, being in a family and him, too.
"When he comes back we will make sure there is everything that he can feel at home with us as it's not easy to be so far away from home."