James Milner reveals Manuel Pellegrini has been showing Manchester City squad Malaga recordings
New Manchester City manager Manuel Pellegrini has been showing the team recordings of his old side Malaga.
Last Updated: 22/07/13 5:08pm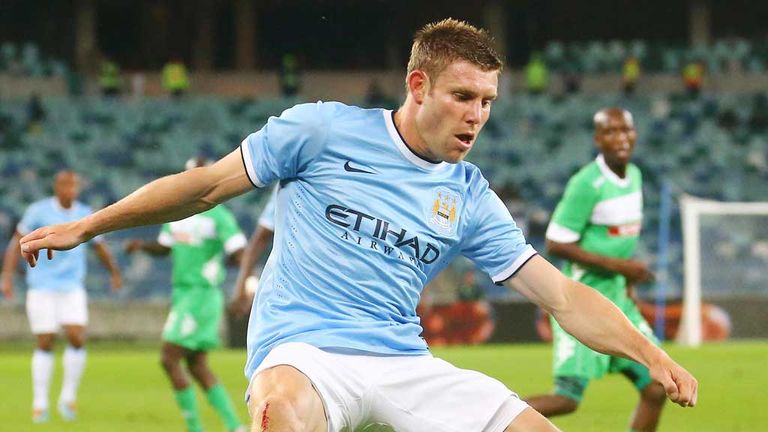 Pellegrini, who quit the Spanish club to take over from Roberto Mancini at the Etihad this summer, has promised to improve City's style of football.
The Chilean guided Malaga to the quarter-finals of the Champions League last season and it appears he wants City to adopt similar tactics.
Milner said: "So far we have worked very hard, more on the defensive aspects of the game and changing how he wants us to set up as a team.
"It will take a bit of time to get everyone on the same page as to how he wants us to play and get that, but once it clicks - I think you can see the jobs he has done at his previous clubs.
"We have watched videos of his previous teams doing it to get prepared and see exactly how he wants things doing, as well as doing it on the training field.
"You see the organisation and the record Malaga had in the Champions League last year was really good defensively.
"With our record in the Premier League and the players we have, hopefully we can keep improving."