Transfer news: West Brom coach Kevin Keen says club are 'thin on the ground'
West Brom assistant head coach Kevin Keen says the club are hopeful of soon adding a few new faces to their squad.
Last Updated: 28/07/13 6:01pm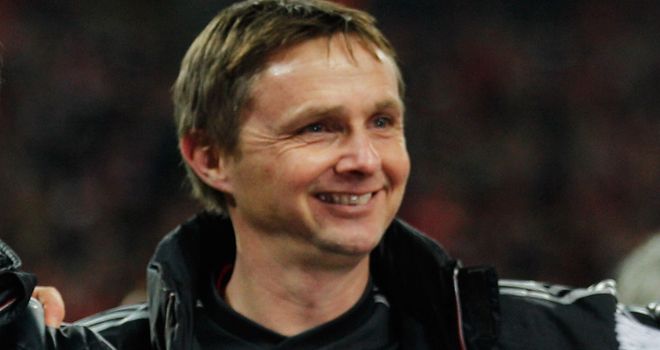 Former France international Nicolas Anelka remains manager Steve Clarke's only major summer signing so far.
And with the club having lost a number of key players during the off-season, Keen admits sporting and technical director Richard Garlick and chairman Jeremy Peace must aim to bring in some fresh faces.
"We're possibly a little bit thin on the ground," Keen told the club's official website.
"We've had a few players go out and the club are working extremely hard in the background to try to bring in a couple of new bodies of real quality that are going to excite the fans, similar to when Nico (Anelka) came in, when everyone went, 'wow, how's he signed for West Brom?'.
"We're hopeful that things will come off but we'll see over the next few weeks.
"We certainly need a couple of players and Richard (Garlick) and the chairman are working very hard to try and bring in new recruits."