Transfer news: Zinedine Zidane says Real Madrid won't give up on Gareth Bale
Zinedine Zidane says Tottenham should let him speak to Gareth Bale and insists Real Madrid will not give up the chase.
Last Updated: 31/07/13 9:32am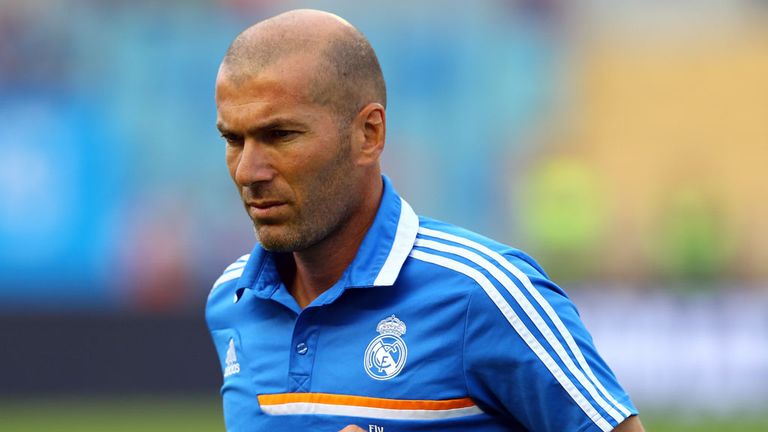 Carlo Ancelotti's side have already spent an estimated €70million (£61million) this summer signing Isco, Asier Illarramendi, Dani Carvajal and Casemiro, but Zidane says the club is not put off by the numbers involved in any possible deal for Bale.
"This is modern football. You have to pay to get the best players in Europe," said the Frenchman.
"Last season, Gareth was on the same level as Cristiano Ronaldo and Lionel Messi. The best players can have not so great games but change a game with a moment of brilliance.
"Those are the sort of players that win you Champions League and league titles."
Zidane also believes Bale can improve his game at the Bernabeu.
"He is already one of the finest players in Europe and he has everything needed to become the best player in the world," he added.
"It's a bit of a cliche but it's true - you become a better player playing with better players."
Meanwhile, Sergio Ramos has adopted a more ambiguous tone with regards to the possibility of Real signing Bale.
"I think that the price of the player is dictated by the market," said Ramos.
"It's not my job to decide whether we should sign Bale or someone else. It's important for Madrid to have a large number of young players and Spanish players in the team. The mix of youth and experience makes for a good project. The president and the other directors will decide whether or not we sign Bale, not me."