Stoke winger Brek Shea suffers knee injury
Brek Shea could miss the start of the season after injuring his knee during Stoke's 2-0 win over Philadelphia Union.
Last Updated: 31/07/13 12:27pm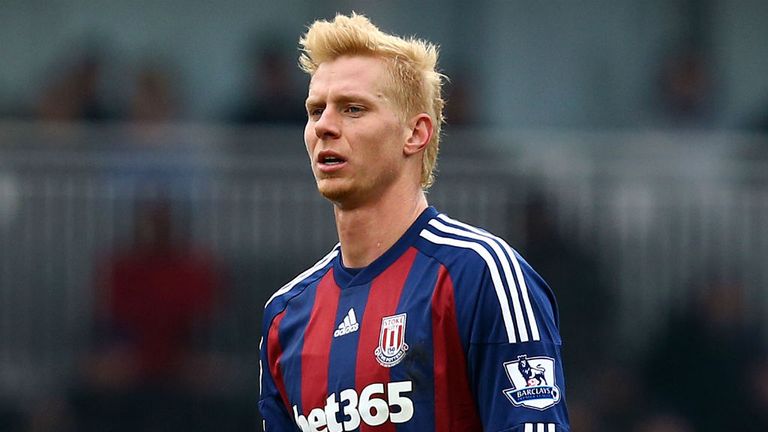 However, Shea defended the challenge made by Kassel, who was booed by some of his own supporters during the game.
He said: "He was going for the ball. I tried to put my body in front of his and it's soccer. Tackles happen - good and bad. I've done worse to other people. I'm not mad at all.
"When I was walking off, he apologized."
Right-back Kassel, who has only played 33 minutes for the Union this season and was part of a starting line-up made up entirely of reserve players, insisted he did not mean to harm the 23-year-old winger.
"Obviously I didn't mean to do that," Kassel said. "I'm friends with the kid. It was completely just going for the ball. Unfortunately things happen and tonight he unfortunately got hurt.
"There was no intent at all. I wish him all the best and I apologize for the tackle."
Stoke kick off their Premier League campaign at Liverpool on August 17.