Transfer news: Bernard's father says that his son would like to move to Porto
Atletico Mineiro's Bernard would like to move to Porto, according to the player's father.
By Paulo Freitas
Last Updated: 31/07/13 7:35pm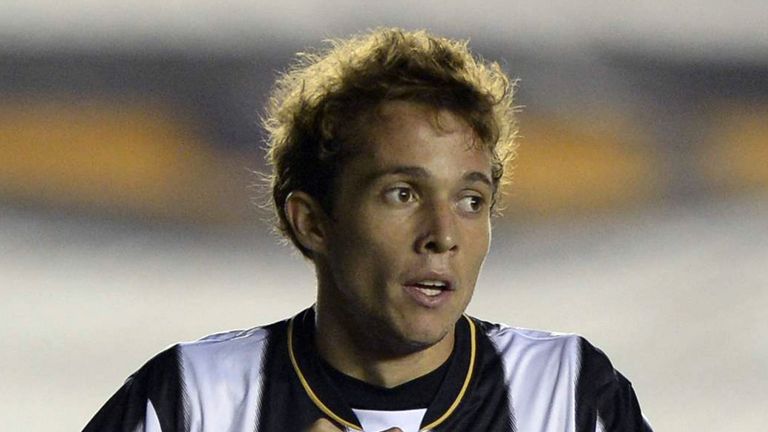 The Arsenal and Shakhtar Donetsk target had been linked with a host of clubs around Europe but Delio Duarte says that it is his son's wish to play for Porto.
Speaking to MaisFutebol, Duarte said: "Shakhtar was not an option for us in any moment. Bernard doesn't want them. It's Atletico Mineiro that are forcing it. Things have to be done this week.
"If Porto really want him, as it seems, then the club's president should contact Atletico Mineiro directly. Maybe this way it would make things easier and Bernard's intention would become true.
"Bernard is not a doll, he gave Atletico a lot, he wants to join Porto, they should try and reach an agreement."
The 20-year-old's club appears to have accepted that the Brazil international will move on sooner rather than later and that it is Shakhtar who they have accepted a bid from and not Porto.
Speaking to UOL, Atletico Mineiro president Alexandre Kalil said: "Things are very advanced. The team is Shakhtar. They offered the value we want. If Bernard wants, he will go.
"If he does not want to go to Ukraine, that's no problem. It's in his hands. I have talked with him. It's a private matter. If he does not want to go, we will not force him."
The player himself though remains determined to make the move that is best suited to him.
Speaking to Lancenet, Bernard said: "I will leave when it's the right time. I have no hurry. A lot can happen and I need to remain patient and make the best choice."
Bernard was part of the Brazil squad who won the Confederations Cup on home soil earlier this month.