Manchester City captain Vincent Kompany fires warning to rest of Premier League
Manchester City captain Vincent Kompany has fired a warning to the rest of the Premier League ahead of the new season.
Last Updated: 03/08/13 3:27pm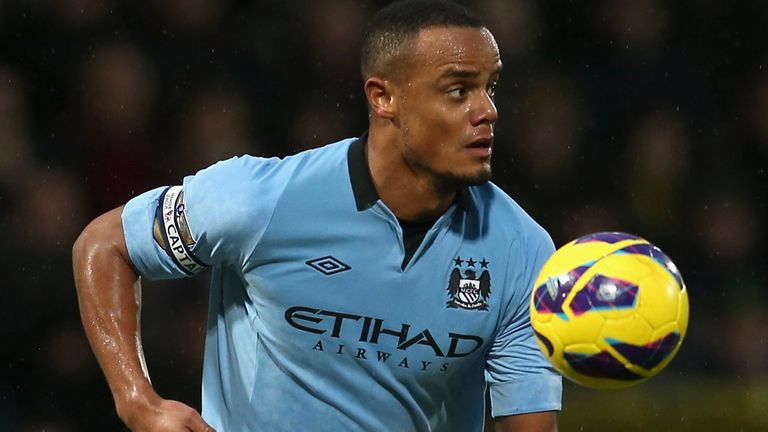 New signings Alvaro Negredo, Stevan Jovetic, Fernandinho and Jesus Navas have all joined Kompany at the Etihad and the Belgium international is expecting a successful campaign.
Quoted to The Sun, Kompany said: "You can see that whoever is responsible for bringing in the players at City did their homework really well.
"They bring something different to the team and I'm sure they'll have a great season."
All four new additions impressed during City's 2-1 defeat against Bayern Munich in the Audi Cup earlier in the week and Kompany believes they will make an impact during their first season.
Kompany added: "Alvaro has given us defenders an interesting time during training with his movement and finishing. His attitude as well is spot on.
"We're having a lot of fun already. Jovetic you can see has great feet. I can't say enough about Navas and all those that have joined us."
The defeat to Bayern came as a welcome reminder of what City need to do in order to improve, especially in the Champions League, and Kompany says the future looks positive for the new side.
He added: "In a way, maybe it's not such a bad thing that we didn't win because you could start seeing yourself as being a lot further along than what you really are.
"We're only going to improve, especially considering how well, and how quickly, the new signings have settled in."
City start their league campaign with a home fixture against Newcastle United on Monday 19th August.