Manchester United midfielder Anderson admits he is frustrated at his inconsistent form
Manchester United midfielder Anderson admits that he is frustrated at his inconsistent form for the side.
Last Updated: 03/08/13 1:01pm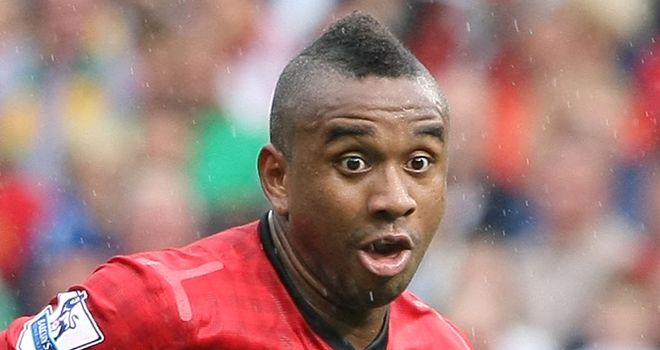 The Brazilian is about to start his seventh season at Old Trafford and the feeling among many United supporters is that they have not seen the best of the 25-year-old.
Speaking to the Manchester Evening News, Anderson shares the fans' frustrations.
He said: "It's not just the fans who've been frustrated, I've been frustrated. I never asked to be injured, I don't want to be injured. I want to play every week for Manchester United, I love being here.
"My first years here were good then I got bad injuries. Last season I was doing good for six games, then I started to feel my knee. I felt the pain but I kept playing because I wanted to help my team, but then I had to stop playing.
"I felt like I was making a step forward and two back. Just when I think everything is fine I get an injury."
Anderson has just returned from the club's pre-season tour of Australia and the Far East, and says that he is enjoying life under new United manager David Moyes.
He added: "Training is hard under David Moyes but that's good for me. I need to train hard. I need to run and I'm feeling good, with power in my legs. I need to get fit and lose weight. I need to lose two more kilos to be at my best weight.
"I just don't want to have injuries. I want to train every day and play every game. I want to do my best for the team, want to play 90 minutes and not have to come off. To do that I need to be 100% fit."
Moyes is still being linked with Barcelona midfielder Cesc Fabregas and Anderson would welcome the Spaniard at Old Trafford.
He added: "More better players means a better squad. Manchester had a big squad, it's one of the biggest in the world. We know that great players will arrive all the time and I want to be one of those great players."
United face Wigan Athletic in the Community Shield next Sunday.