Roberto Martinez reveals Marouane Fellaini's buy-out clause at Everton has expired
Everton manager Roberto Martinez has revealed the buy-out clause in Marouane Fellaini's contract expired on July 31.
Last Updated: 15/08/13 11:44am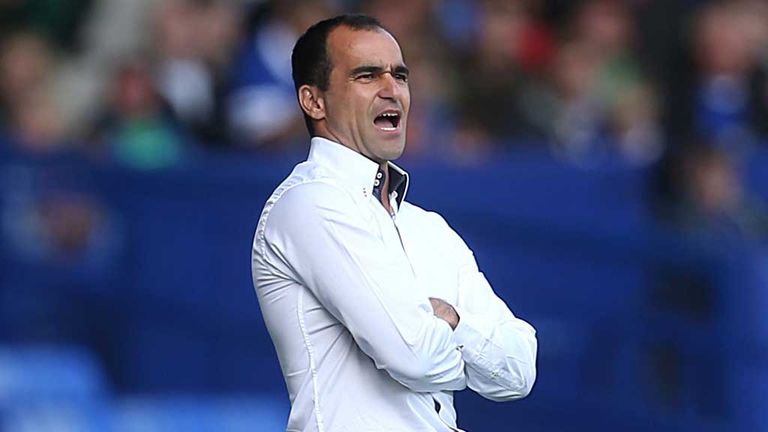 The 25-year-old Belgium international midfielder has been linked with a move to Manchester United this summer as former Toffees boss David Moyes looks to strengthen his squad at Old Trafford.
But Martinez said: "Marouane had a buy-out clause where it was very straightforward. If someone met that valuation, the club had no say.
"That finished on July 31 so you can imagine during that period everyone was a bit expectant about what would happen. Once that date went, you just focus on working for the next season.
"I'm not concerned at all at the moment (about players leaving).
"The window is open and until it closes you're going to get speculation, you're going to get a lot of talk, not just at Everton. It's the norm."
Martinez is still in the market for new signings himself, but the form of teenagers Ross Barkley and John Stones has made him even more confident about the squad he already has.
"I've been very impressed with the youngsters," the former Wigan boss said.
"Ross Barkley and John Stones have really surprised me. I knew they had a fantastic future, but what they've got is a very special present, and that excites me.
"You always need to keep looking to try to help the players we've got at the club but we're not looking for a specific number. If we don't bring anyone in, I'll be happy."