Chelsea star Frank Lampard out to impress new boss Jose Mourinho
Chelsea midfielder Frank Lampard believes that Jose Mourinho's return has helped the players lift their game.
Last Updated: 20/08/13 9:14am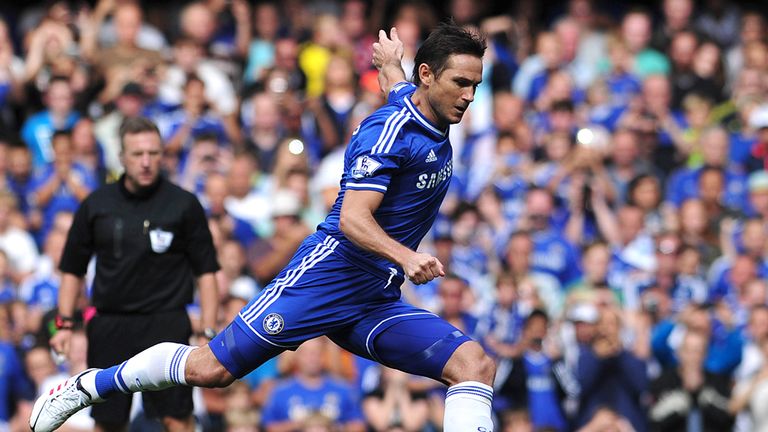 Mourinho began his second spell in charge at Stamford Bridge with a comfortable 2-0 win over Hull City on Sunday, with Lampard finding the net with a spectacular free-kick.
Lampard has likened Mourinho's return to that of having a new teacher at school who everyone wants to try and impress.
"We have a new manager and he is very demanding," said Lampard. "We are very aware of how he is and it's like having a new teacher at school, that can only be a good thing when you have 22 players all wanting to play in the team.
"There has been a lift. We have had a great pre-season. The young players have reacted to the manager.
"We can't ask for more than that and we were raring to go from the first whistle.
"What matters now is we have to face an Aston Villa team this week that has just beaten Arsenal, so we can't rest on our laurels.
"Beating Hull has given us a boost. It's about getting out of the blocks quickly."