Paul Lambert keen to make up for Christmas horror show
Paul Lambert has told Aston Villa they owe it to their fans to atone for last season's Stamford Bridge horror show.
Last Updated: 21/08/13 7:15pm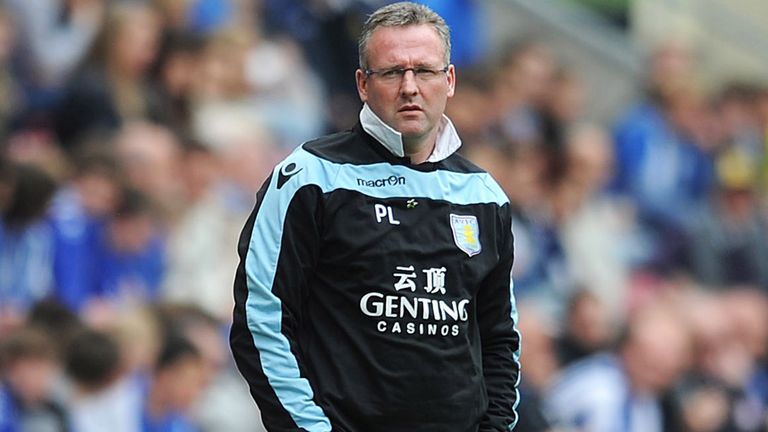 Lambert is determined to try and build on the impressive victory at Arsenal on Saturday, refuting charges of rough-house tactics thrown at his side by Arsene Wenger.
"Have you seen my midfield? They're all about 5ft 4ins. How can they bully anybody? They're footballers. I don't think I've got a dirty player in my side," he added.
"We never bullied anybody. We played hard and fair. We'd never intentionally kick anybody at all. I don't have the players for that and we don't play that way.
"Football is a physical game, you've got to be prepared to go into tackles and be prepared to get hurt at certain times but as long as it's not over the top, you've got to be prepared to press people when you can.
"We'll give it a go, like we did on Saturday. All you can ask is that we go down and give a good account of ourselves. We're ready for it, confidence is really high after what happened at Arsenal and we'll go down there and give it a right go."