West Ham boss Sam Allardyce says no Cardiff City bid for Ricardo Vaz Te
West Ham United boss Sam Allardyce has dismissed talk suggesting that Cardiff City have bid for striker Ricardo Vaz Taz.
Last Updated: 22/08/13 12:23pm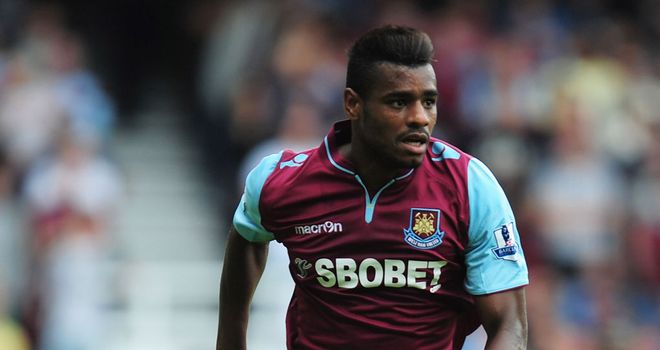 The 26-year-old joined the Hammers in January last year, helping them to a top-flight return by scoring the decisive goal in a 2-1 play-off final win over Blackpool.
Vaz Te has been linked with an Upton Park exit this summer, but Allardyce denied that the newly-promoted Welsh side have been in touch regarding a move.
He said: "There's no official bid from Cardiff for Ricardo Vaz Te. It always happens at this time of year - it's just agents getting busy."
The Hammers broke their transfer record earlier this summer, spending £15million on Andy Carroll, but when asked whether there would be any further arrivals, Allardyce was quick to dismiss the idea.
"Not unless the chairman has found some money he hasn't told me about," he said.
"I've got no more money left, so the squad I've got is the squad I've got."