Premier League: Stoke manager Mark Hughes enjoys win over Crystal Palace
Mark Hughes was delighted to get three points in his first home match as Stoke City manager against Crystal Palace.
Last Updated: 24/08/13 8:33pm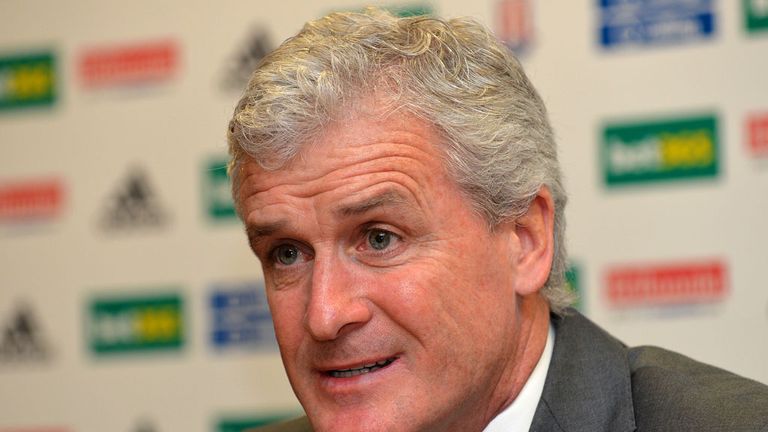 Goals from Charlie Adam and Ryan Shawcross gave the Potters a 2-1 win despite trailing at the break.
The turnaround pleased Hughes and the team's all-round improvement in the second half encouraged the former Wales manager.
"Yeah I really enjoyed it, it was a little bit difficult for us first half, I think Palace pressed us well high up the pitch," he said.
"It was difficult for us to play our football and get out. In that period, obviously, we made an error and unfortunately we conceded as a consequence but we picked ourselves up.
"Second half we knew we had to do better and we did that - got back on level terms - the crowd got behind us and we saw the game through when we got that second and, thankfully, the winning goal."
Succeeding in doing to Palace what the visitors had done to them in the first half was instrumental in getting the win the Stoke manager argued.
"Second half we were much better, more positive and I thought we were more dynamic as well getting up to the ball and as a consequence we rushed the Crystal Palace players into errors," Hughes said.
"We saw the game out in the end quite comfortably, I thought."
He was also full of praise for goalscorers Adam and Shawcross, commenting: "I was pleased for Charlie, his finish was excellent.
"He didn't have much time to understand the situation with very little back lift but he guided it into the bottom corner and Ryan just showed will and determination to ride a tackle and make a situation out of nothing.
"I think that epitomises what we did in the second half."
A change of style is part of Hughes' remit at Stoke and he is confident his squad are up for the challenge, if given time.
"There's change afoot, people understand that," he added.
"I think they understand we'll make mistakes. I'm confident that the way we want to play is something we're more than capable of. I'm confident we'll get better."