Arsenal midfielder Abou Diaby vows to come back stronger
Arsenal midfielder Abou Diaby is confident he will recapture his best form once he recovers from his latest injury.
Last Updated: 04/09/13 5:10pm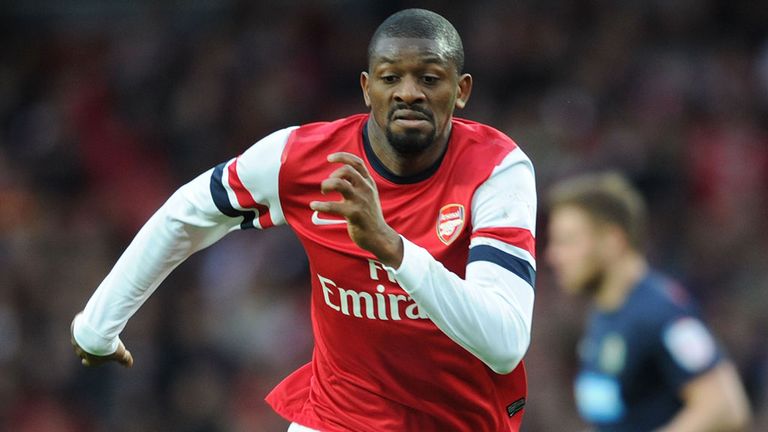 Diaby is working his way back to fitness after suffering a cruciate knee ligament injury last March.
The injury was a major blow for Diaby as last season he started to reproduce some of his best performances for Arsenal after seeing his progress blighted by a series of injuries over the last couple of years.
The 27-year-old is determined to return to action at some point this season and he admits coping with his latest injury mentally was difficult.
"I'm always confident because I know my ability and I know that as soon as I'm fit I can play at a good level," Diaby told the club's official website. "I always keep those references in my mind and I work every day to reach that level.
"It was very frustrating because I did a lot of work to become fully fit last season and I wanted to play a full season.
"Unfortunately, two injuries kept me away from the pitch. Emotionally it wasn't good because you think in a bad way but I had the support of my friends, family and the people at the club and that gave me a lot of hope.
"I'm working back to my best level and beyond. I want to catch the train and bring something to the team. That's my objective."