Transfer news: Emanuele Giaccherini happy with choice to leave Juventus for Sunderland
Sunderland new boy Emanuele Giaccherini admits he is happy with how he has settled into life with his new club.
By Nadia Carminati
Last Updated: 04/09/13 5:24pm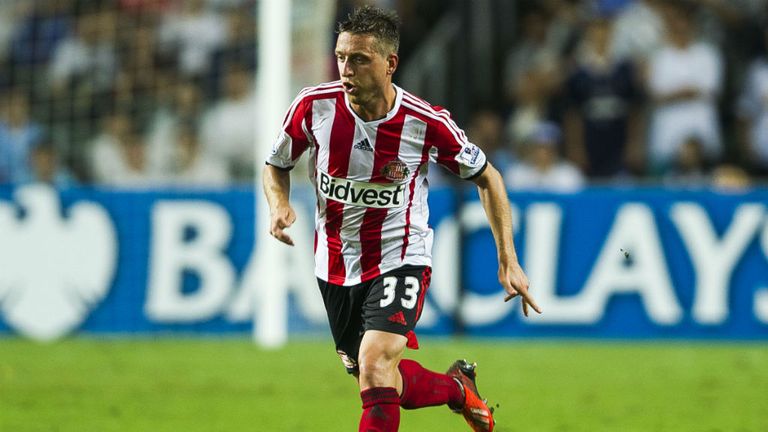 The talented midfielder swapped Juventus for Sunderland earlier this summer to link up with fellow Italian Paolo Di Canio.
Despite failing to win any of their opening three Premier League games, Giaccherini is happy with how things have gone on a personal level.
"It's a different league, to get to know, but I'm happy because I've started in a good way, even if results haven't arrived," Giaccherini told the Italian media.
The 28-year-old admitted he opted to leave Juventus for England for a number of reasons after struggling to hold down a regular spot in the Bianconeri side.
"Leaving Juventus was a very difficult decision to make," added Giaccherini.
"It was hard because I left many friends, team-mates and a coach in Antonio Conte who made a difference to my career.
"I'm happy with the choice I made though even if I had to give up a top club like Juve.
"I considered a number of factors and not just the economical one. It was a lifestyle choice too, that allows me to play with more regularity."
Giaccherini revealed he has been assured by Italy coach Cesare Prandelli that moving to another country will not affect his international chances.
"I spoke to Prandelli and he told me to remain calm," continued Giaccherini. "He said he would keep calling me up, whoever I was playing for, if I continued to do well."