Arsenal's Mathieu Flamini rejected AC Milan deal and other offers to make return
Mathieu Flamini has revealed that he rejected a new deal at AC Milan and offers from elsewhere to return to Arsenal.
By Patrick Haond
Last Updated: 11/09/13 8:17am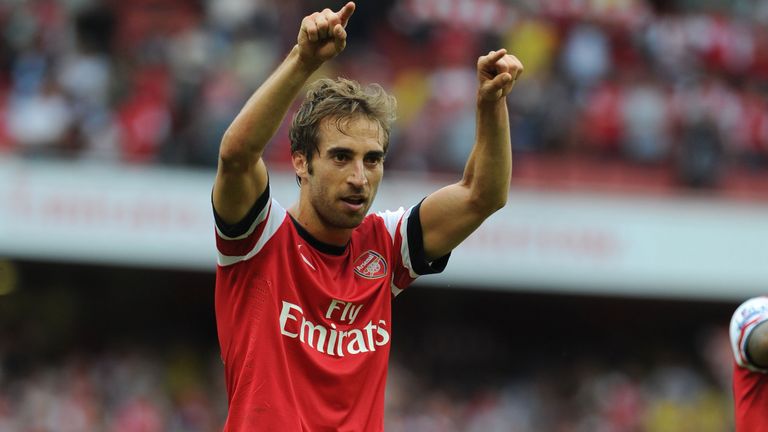 The French midfielder moved back to the Gunners in August, having ended his initial five-year stint in 2008, and made the first appearance of his second spell in the north London derby win over Spurs.
"Milan asked me to extend my contract for two years," Flamini told France Football.
"However, at 29 years old, I didn't want to sign for anything less than three seasons. I had other opportunities in Italy where clubs other than Milan contacted me, as well as from sides in Germany and England.
"At this stage of my career it was an important choice, so I took time to think. To maintain my fitness I decided to train with Arsenal and then over time the deal unfolded."
Flamini says the continued presence of Arsene Wenger was a factor in his decision to head back to Arsenal, whose last trophy, the FA Cup, was won during his first time with the club.
He added: "The fact that Arsene Wenger is still at the club was an important part of my decision, he knows me very well and has played a big role in my career.
"He introduced me to the best league, the Premier League, and has taught me on many levels, tactical, technical and mental.
"We have the means to participate in the title race, even if we are outsiders. I wish to write a beautiful new story with Arsenal."