Gael Clichy backs Manchester City to win the Premier League
Gael Clichy says the addition of Manuel Pellegrini and a multitude of signings can inspire Man City to win the title.
Last Updated: 10/09/13 4:35pm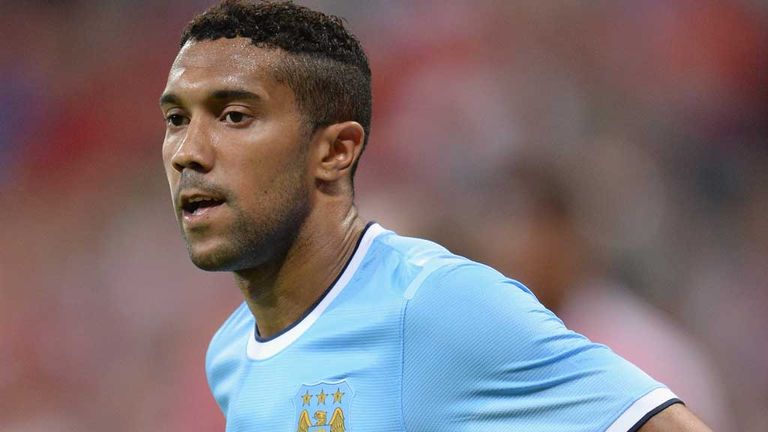 Pellegrini, who took charge at the Etihad Stadium in June, signed Jesus Navas, Fernandinho, Alvaro Negredo and Stevan Jovetic while Martin Demichelis joined before the close of the transfer window.
Left-back Clichy feels they have the perfect balance which gives City the edge over of their rivals as the club look to regain the title they won in such dramatic style in 2012.
"New players have joined the team and we also have a new coach, so we have all the ingredients to win the title again," Clichy told the Manchester Evening News.
"This is not only a question about the number we have, but it is also a question of mental strength. We can do it, we want to do it, and we'll try anything, but at the moment we have to wait to see what will happen throughout the season.
"Having a new coach is the most important thing because everybody wants to work hard to show they all deserve a place in the squad.
"Of course, we had a great team two years ago and also last year and now, with four new players who have just arrived, we have an even better group.
"There are some great qualities in our team - Jesus Navas, Fernandinho is working really hard in midfield, and up front we have Negredo and Stevan Jovetic, who are really talented players.
"So overall, I think the team has a good balance. We just have to work, listen to what the coach wants us to do and the success we can bring the trophy to the club at the end of the season."