Loic Remy says Newcastle have no need to fear anyone in Premier League
Loic Remy believes there is enough quality in the Newcastle squad for them to be confident against any team.
Last Updated: 13/09/13 9:06pm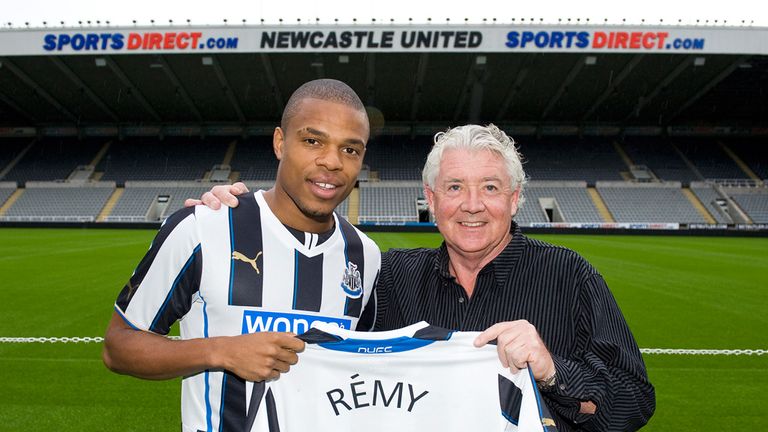 There are a host of Newcastle players fighting to make World Cup squads for next summer, with Remy hoping to go to the tournament in Brazil with France.
He says that should stand the Magpies in good stead for a successful season and he does not think there is any reason to be fearful.
"Yes, the World Cup, it's in my mind - but I'm focused firstly on Newcastle United," the striker, who joined this summer on a season-long loan deal from Queens Park Rangers, told the Newcastle Chronicle.
"I'm here to do a good job. If I do I will be able to get back to the national team with France.
"As for the rest of the squad we have no reason to think of anything bad or fear anybody. We have a lot of players who could be playing in the World Cup finals.
"For us that is a good thing. We are at a very good level."
Newcastle were involved in a relegation battle last season but Remy has high hopes for the rest of this term following a morale-boosting 1-0 win over Fulham.
Speaking ahead of Saturday's trip to Aston Villa, he said: "We have a big chance this season and a chance to get into the top six if we win.
"It will be a difficult game but we have that big chance because of the amount of quality in this team.
"My team-mates here are focused on the same wavelength as me.
"I'm very optimistic about the season. Last season was difficult for this club. This season everybody wants to help the club grow again.
"We can do a good job together. You saw that in the last game against Fulham in the second half. We never stopped fighting and we won the game."