Crystal Palace striker Kevin Phillips bemoans English attitudes
Crystal Palace striker Kevin Phillips believes that some of the younger English players need a change of attitude.
Last Updated: 14/09/13 12:55pm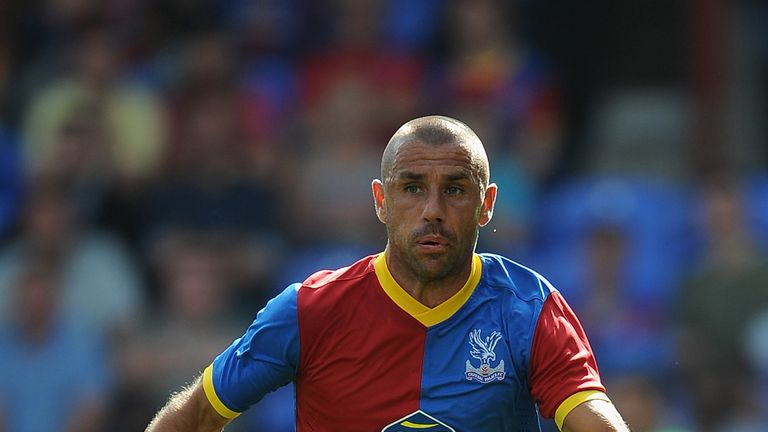 Despite claiming the European Golden Boot in 2000, the 40-year old has only nine England caps to his name, as he faced competition from the likes of Alan Shearer, Michael Owen, Teddy Sheringham, Andy Cole and Robbie Fowler for a striking berth.
Phillips, who was Palace's goal-hero in May's play-off final victory, says that although representing his country was an honour for him, certain players lack the same kind of passion nowadays.
"It's a shame when I see players not wanting it," he told The Daily Telegraph
"Playing for your country should mean everything. Growing up, all I ever wanted to do was put on those Three Lions. It's the pinnacle of my career.
"The attitude of some kids now is wrong. They are given too much at an early age. We throw a lot of money at them.
"We should make them earn it, make it performance related up to 21, 22. Rather than 'Bang! Here's £50,000 a week', let's structure it properly. 'Here's £10,000 a week; if you start here's another £10,000, etc'. You'd see a difference then."
Despite the result leaving England at the top of Group H, Phillips admitted he was disappointed with the recent 0-0 draw with Ukraine.
"I watched the Ukraine game but I got bored at times. I wanted to flick over to watch Wales or Scotland, which isn't right as an England supporter," he said.
"England were going to do a job and I respect that. As a shape and structure we did extremely well but our creativity was lacking, our final delivery was poor, but ultimately we got a point, sitting top of the group and it's all about qualifying.
"We have some excellent players but when they pull on the shirt the pressure is more immense that when I played. You don't get the impression that Spain put pressure on themselves. They look like they go out and enjoy it.
"We are all responsible for this as a nation, supporters, media. It's all about '66. It's crazy. I'd like to see us win a World Cup in my lifetime but it's going to be very difficult."